12 Property Management Goals You Should Set This Year
Some property management goals, such as financial targets, are set in stone every year. However, market trends and industry changes can dictate the direction of your business goals in 2023.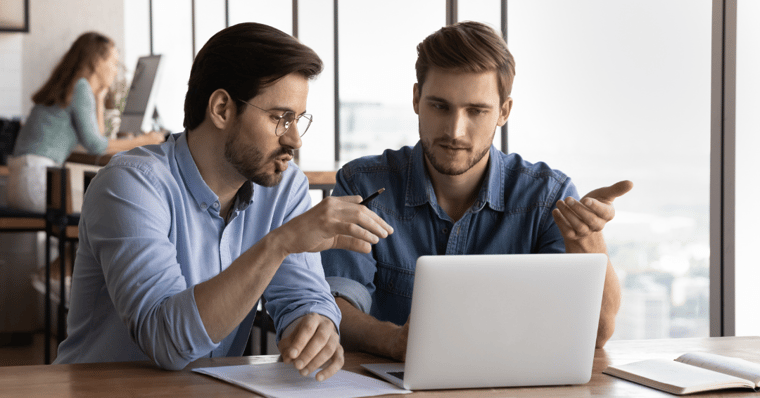 Here, we'll outline 12 goals to help you succeed and thrive as a property management business in 2023's challenging market.


Goal #1: Reduce Rent Arrears
With 71% of all landlords having at least one tenant in arrears due to the pandemic, property managers are likely to start the year with arrears on their accounts. It's an excellent time to banish those financial blemishes and maximise your NOI as the property industry continues its recovery.
Goal #2: Explore Innovations
Whether it's smart technology for residential use, property management software or uncovering the power of Unique Property Reference Numbers (UPRNs), there are plenty of ways to innovate in 2023. Explore all the options before deciding which investment is best.
Goal #3: Support Sustainable Initiatives
Intrigued by smart home technology? Investigating climate and lighting systems can help you kill two birds with one stone. Sustainability goals have never been more critical with the upcoming change to regulations in the UK. From April 2023, it'll be against the law for a landlord to 'continue to let' a commercial property with an EPC rating of 'F' or 'G'.
Goal #4: Stop Siloed Working
A problem that impacts more than just the property industry is siloed working. Property managers may have experienced discrepancies between administrative and accounting teams, whether it be the way they work or the data they produce.
But it doesn't have to be this way. Property management software can allow teams to work from a single source of truth and communicate clearly with each other.
Goal #5: Adopt Automation
Automation can open the door to achieving many of your other objectives. 97% of organisations believe automating business processes is crucial for digital transformation. Just think of how bulk production of communication could help boost arrears chasing — it's a no-brainer.
Goal #6: Streamline Your Communications
Most property management goals are internal, but this year, let's do something for our end client — the tenant.
By automating communications, it's one less thing to worry about when it comes to the manual tasks in your day. Using a customer portal or sending a quick automated reminder can strike the right balance between being personable but never too pushy.
Goal #7: Strengthen Your Security
With 68% of business leaders feeling like their cybersecurity risks are increasing, it's no surprise that safe document storage is on this list. Consider creating a cloud environment and adopting property development accounting software with a centralised storage facility to protect personal information.
From rental agreements to proof of identity, tenant information should be under lock and key, as there'll be a hefty price to pay if a breach is on your books.
Goal #8: Improve ROI
A constant goal on every property manager's list is ROI. Improving ROI, whether by finding more high-value clients or searching for ways to save time and perfect processes, is the key to a successful property business. And with the property management market estimated to be worth $24B by 2026, there's more opportunity for growth in your revenue.
Goal #9: Add To Your Portfolio
There's never been a greater opportunity to expand your property portfolio and grow your business. With the power of software, smaller property management companies can compete more closely with those with a larger pool of resources. Automate essential tasks and use saved time to invest in expanding your portfolio.
Goal #10: Increase Convenience
There are many ways that technology can improve your service. Virtual home inspections, house tours and mobile apps that help with the rental process are quick ways to increase convenience.

Make yourself aware of these kinds of software and adopt the most useful ones in your business to improve your service level.
Goal #11: Make Time for Reporting
Reporting — it's the one task that many property managers brush aside, but its importance can't be understated. Make sure to plan a regular window of time to conduct reporting, analyse your data and target areas of improvement for your business.
Goal #12: Conduct Smart Research
We know that few property managers have the time to conduct consistent research on where the property industry is heading. That's why targeting useful, impactful resources that will take up little time in your day is important.
Discover information sources that are quick to digest and stay one step ahead of your competitors by seeing industry trends before they happen.
See What's Ahead Before Setting Your Goals in Stone
The above goals give you a great idea of where to focus your efforts in 2023. Trends such as automation continue to be a key industry focus, alongside sustainability being under the microscope.
Read our State of Property Property Management 2023 to ensure there are no glaring holes in your organisational objectives for this year and beyond. Click the link below to download your copy of the report instantly.