6 Property Management Market Trends to Look Out For in 2022
Every year, there are more property management trends to stay on top of, from innovations in technology to more overarching changes we all should be aware of. Yet, trends in the property management market are perhaps the most important, dictating how we pivot, progress and practice business, now and in the long run.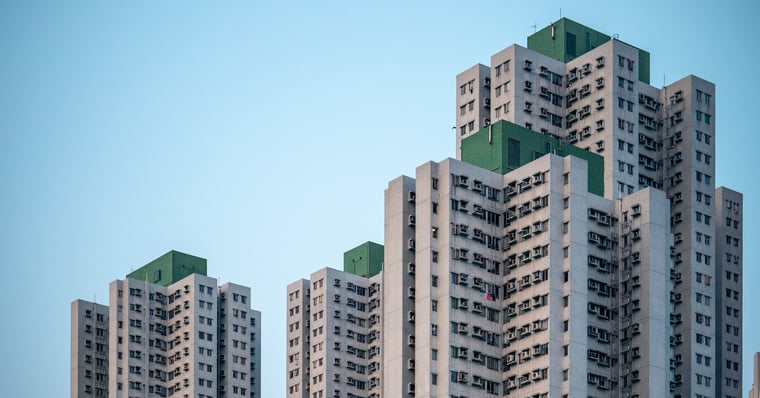 In 2022, the property market is set to rapidly improve, regenerating itself and coming back to full health after a turbulent time during the pandemic. Much is changing with it, including the opportunity to automate, label properties and get to grips with making homes greener.
Trend #1: More Room for Renters
The market is dictated by demand and changes in consumer behaviour, with 2022 being no different. This year, renting is all about space, suburbia and leaving behind the big city — at least for most people. With only 66% of London travel returning post-COVID, change is on the horizon for most major portfolios, with the value and occupancy of out-of-city properties set to soar.
Trend #2: Readdressing Rental Debt
Rental debt is still a sore subject for many property managers, with half a million private-sector tenants falling behind on payments in recent history. This year is an ideal time to revisit the problem as the economy takes a turn for the better. Coronavirus restrictions look like they'll be limited in 2022, even with new coronavirus variants in the mix, so financial stability should bring about those all-important repayments.
Trend #3: Expenses Are Increasing
Inflation is natural in a world that needs to fuel financial recovery. So, everything from the estimated 30% energy price hike to the promise of increased landlord taxes means service charges will rise and tenants could face further financial difficulties if not careful. Property managers must factor this into their service charges and find new ways to support tenants.
Trend #4: Putting a Label on Properties
Although not an entirely new concept for 2022, Unique Property Reference Numbers (UPRN) are set to become a mainstay for developers and others in the property market. Giving better data sharing for the sale and exchange of properties, as well as helping critical national service providers, this innovation is imminent. Property managers might not need to action UPRNs, but they'll need to be aware of their importance.
Trend #5: Supporting Sustainable Initiatives
Although retail, consumer packaged goods and food production have long been in the hot seat when it comes to climate change, the property industry is now beginning to feel the heat, with 14% of the country's greenhouse gas emissions on its shoulders. Property managers will find themselves seriously considering smart home technologies this year, as well as exploring other ways to be more eco-friendly.
Trend #6: Technology Takes Over the Sector
Though this trend has trends within it, it stands as one of the greatest changes in the property market, not just for 2022 but within the last few years. And by the looks of things, the next few also. Property is becoming truly digital, from proptech and smart technologies to innovations like 360-degree cameras and virtual viewings.
Take a Deep Dive Into These Key Property Management Market Trends
Take a closer look at all of the trends mentioned in this blog that are set to shift the property market this year by reading our report The State of Property Management 2022. An annual report written by property management experts, this resource arms you with all the statistics, insights and contextual evidence you need to excel in property management this year.
Best of all, you can save it, share it and open it on any device when you download your copy by clicking on the link below.