How to Choose the Best Accounting Software for Property Management
How do you choose the best accounting software for property management? With so many options, you need to be sure you make the right choice for you and your business.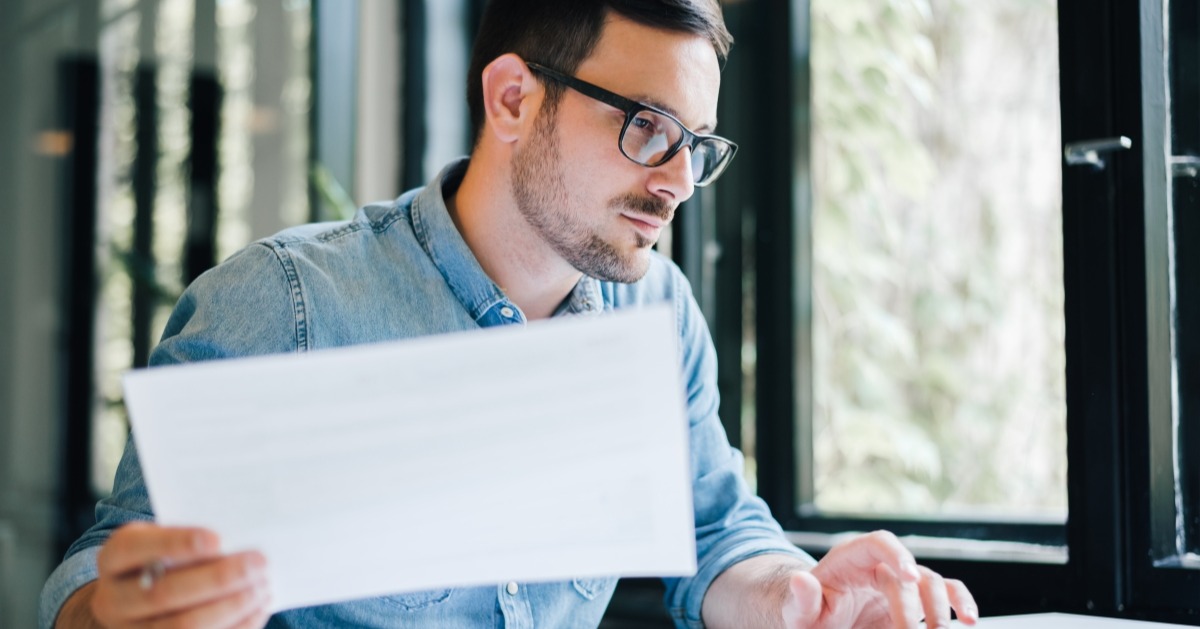 As an accountant working in property management, you'll find yourself taking on lots of different jobs at once. Preparing financial reports, handling budgets and managing deposits — the right accounting software can support you with all of this and more.
To help you choose a solution that meets your needs, we've put together this article to outline your different options and the key features to look out for.
What Accounting Software Options Are Available?
For most, the immediate assumption is that basic accounting software is the best and only solution. Of course, these platforms can be very beneficial to businesses. However, some solutions have been designed to cater to your specific needs if you're operating in the property management industry.
Before technology advanced, many accountants would use spreadsheets to take on their tasks. Although software such as Excel has accounting templates that allow you to track invoices and perform basic calculations, we'd recommend opting for a different solution.
Let's look at the options in more detail, comparing their pros and cons.
Consolidated Property Management and Accounting Software
Consolidated accounting software is designed to help accountants get more done in less time. Managing multiple tenants and properties can be tricky. You need to be organised and, most importantly, be sure you're working from a single source of truth.
These solutions aim to provide seamless integration of property management software and accounting functions. This allows you to accurately track transactions, automate and streamline payments and your purchase ordering process.
One of the key benefits of this seamless integration between software is the comprehensive reporting on offer. With consolidated accounting software, you can run various reports such as tenancy schedules, client statements and VAT analysis.
The best part? You can feel assured that the data you're working with is accurate. Unlike other solutions, consolidated property management and accounting software allows you to manage your portfolio using one system. Less time juggling, more time making business-critical decisions.
Some other benefits of consolidated property management and accounting software include:
Information is instantly updated in real-time, ensuring all parts of the system are synchronised, up to date and accurate.
Keep up to date with financial budgeting via the storage of detailed financial statements in a safe and secure place.
Raise purchase orders, store estimated costs, link to associated invoices and enable on-screen authorisation in one central place.
Want to know more about consolidated property management and accounting software and why it could be right for you? Download a copy of our guide.
Standalone Accounting Solutions
Many purpose-built solutions aim to support accountants in their day-to-day. They can take on much of the leg work when sending invoices and managing budgets.
However, where these solutions fall short is their lack of integration. A key benefit of integrating property management and accounting tools is having complete oversight of your operations.
Without this integration, you'll have to do more manual tasks. This includes running data imports and managing data entry. As you'll probably know from previous experience, these tasks can take time, leaving you with less time to take on the bigger tasks like managing arrears.
Unlike a consolidated system, you also risk working with inaccurate data. This is because you're working with two disparate data sources, meaning the numbers you see might differ from time to time.
This only makes life more stressful for someone working to deadlines and needs to be sure your reports are created on time.
Spreadsheets
A recent study found that more than three million SMEs in the UK are still not using accounting software as part of their operation. These figures suggest many still rely on spreadsheets to support their accounting functions.
But should they be doing this? Spreadsheets cover some basic areas of property management accounting, and have their merits when it comes to pulling through detailed reports, but if you're looking to grow your business, become more efficient and delight your customers, it's worth looking at other options. Here's why.
Firstly, spreadsheets have a strong tendency to allow accounting errors. This is because data can't be updated automatically, leaving it up to you to navigate through cells yourself.
Correcting errors often involves tedious combing through data and manually correcting it, resulting in lost time and potentially lost revenue. Nobody wants that.
Missing one correction or not updating a single formula will leave your data flawed. This can have a huge impact on running reports and managing arrears.
Without reliable data, you're one step behind. There's no functionality to update relevant account information, which can lead to compliance complications for your business.
So, now you have a rundown of the options available — what features should you look out for?
What Features Should You Look Out For?
The best accounting software for property management should offer a range of key features. Firstly, you need the ability to compile detailed financial reports. To do this, you should choose a solution that offers integrated management reporting.
Managing arrears is also a big part of your job and this can be made much easier if you can automate and streamline Bacs payments directly to your bank. The right solution can offer this and more.
Another key feature to keep in mind is financial budgeting functionality. Consolidated accounting software automatically produces detailed financial budgets, meaning you have to spend less time preparing these yourself.
Some other features you should look out for include:
User-defined accounting periods.
Service charge capabilities.
VAT analysis.
Bank reconciliation.
Unlimited transaction history.
Comprehensive debtor reporting.
User-defined chart of accounts.
We get it. Choosing accounting software that's right for you can seem overwhelming. On top of the investment, you need to ensure it offers all the right functionality to make your life easier and ensure your business grows.
To help you get started, we've created a comparison guide — giving you a clear picture of everything on offer and who they're most suitable for.
Find Accounting Software That's Right For You and Your Business
In this guide, we compare some of the most popular software accounting options, considering price, features, integration, reporting, data accuracy and ease of use.
By downloading your copy, you'll be one step closer to finding a solution that contributes to company growth, ensures you satisfy your customers and saves you time.
Access your copy below.