5 Must-Have Property Management Software Features for Growth
These days, property management software is anything but primitive. Now, software features extend far beyond the basics and allow teams in their totality to make use of their interface. We all expect accounting software for property developers to enable inbound and outbound communication and simplify service charges. But we hope it'll do much more than this.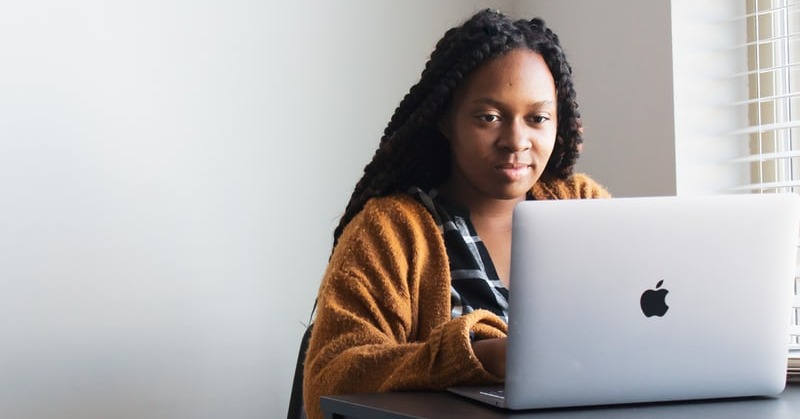 More and more, property management software is assessed on its ability to offer an 'all-in-one' service. Property management software should tick off the task of managing the day-to-day operations of properties, but it should also contribute to team collaboration, improve customer satisfaction and become a tool to increase efficiency and protect profits.
Here's how.
1. Property Management
It's straightforward, but property management software should cover all property management basics. From ways to manage maintenance work to a comprehensive CRM system and critical date reminders, property managers of all kinds should be able to simplify day-to-day tasks and gain full visibility across their team.
If managers still need to rely on face-to-face communications or standalone spreadsheets — there's something wrong.
Property management software features should feel truly digital, using things like automation to organise regular service charge payments and cloud technology to centralise all important documents.
Also read: Buyer's Guide: How to Find the Right Property Management Software for Your Business
2. Accounting and Finance
All-in-one property management software includes one of the most neglected areas of property management when it comes to software offering — accounting.
While many property management software providers offer a comprehensive administrative package, few also include the accounting and finance functions vital to the compliance and smooth running of a property portfolio. As such, most property managers are left sidling between two systems, always struggling to find ways to communicate results and cross-check different data.
Now, property management software features have expanded to include full-service accounting actions. Accountants should be able to coordinate Bacs payments and DD collections, organise purchase ordering and stay in control of financial budgeting, all in the same interface.
3. Reporting
Collecting data in outdated excel spreadsheets and playing with complicated formulas shouldn't be a thing. With property management software, reporting should feel effortless and make you feel like the world of data and analytics is your oyster.
While some reporting will remain on the fly when you need to look at figures for a specific use case, most reports in intelligent systems are automated, user-defined and scheduled to land in the relevant inboxes of individuals at the end of every month.
Really, reporting shouldn't sit on anyone's plate as it's something automation can take under its wing. This means property managers can be relieved of one less responsibility and rest easy knowing the data is reliable, free from human error and always available upon request.
Also read: 6 Signs Your Team Needs a New Property Management System
4. Online Portal
Whether it's for tenants, suppliers or other clients, property management software with external access enabled portals help enhance business relationships and keep communication all in one place.
Plus, online portals make your property management operation appear more professional and can increase engagement and payment rate through a more convenient and confidential form of communication. Automated updates never disturb tenants, while a public hub that shows the status of maintenance work means any team member can hop in to check the progress of a project.
Portals exist for outside stakeholders, but they benefit us too. They remove our reliance on other mediums like email, which means teams can collaborate on any issue and view data without waiting for access.
5. Software Integration
Last but not least, it's no use having a pool of impressive property management software features and no way to integrate it with other existing technologies. As a property manager, you might love the sound of specific software but deem it useless as it just won't work in your current tech stack.
From payment to sales, some processes require third-party integrations. That's why the best property management software plays ball with other platforms.
Property management software gets even more brownie points if it can buddy up with bespoke integrations. Being flexible to fix with just about any other software means property management software can work for your company now and fit in with your expansion plans for the future.
Also read: 5 Signs Technology is Holding Your Property Management Team Back
Finding Every Must-Have Feature in the Ultimate All-in-One Property Management Software
There's a sea of property management software out there. Yet, it's a challenge to find a solution with all the right property management software features. Propman answers all property manager's burning questions and solves all administrative and accounting problems with its user-friendly interface.
Why? Because it's designed and updated with users in mind, taking into account real-time feedback and user data.
Propman values every aspect of property management, from administration to accountancy and beyond. The team behind Propman are also big on growth, keen on building bespoke integrations and passionate about understanding the nuances of every property business. We want our users to feel satisfied with their software, now, tomorrow and far into the future.
Want to Learn More?
Download the Propman brochure to see how the advanced features of Propman's all-in-one interface can deliver ROI, provide real value to both your team and your customers and set you up for continual success. If you're curious about costs, we've also packed pricing information into this brochure, making it a breeze to learn about what could become the next addition to your software stack.
Get your copy today using the button below.