7 Advantages of Using Property Management Software
What are the advantages of using property management software? We've listed seven of the most impactful advantages that help property managers and building owners to simplify their day-to-day duties and build more efficient united teams.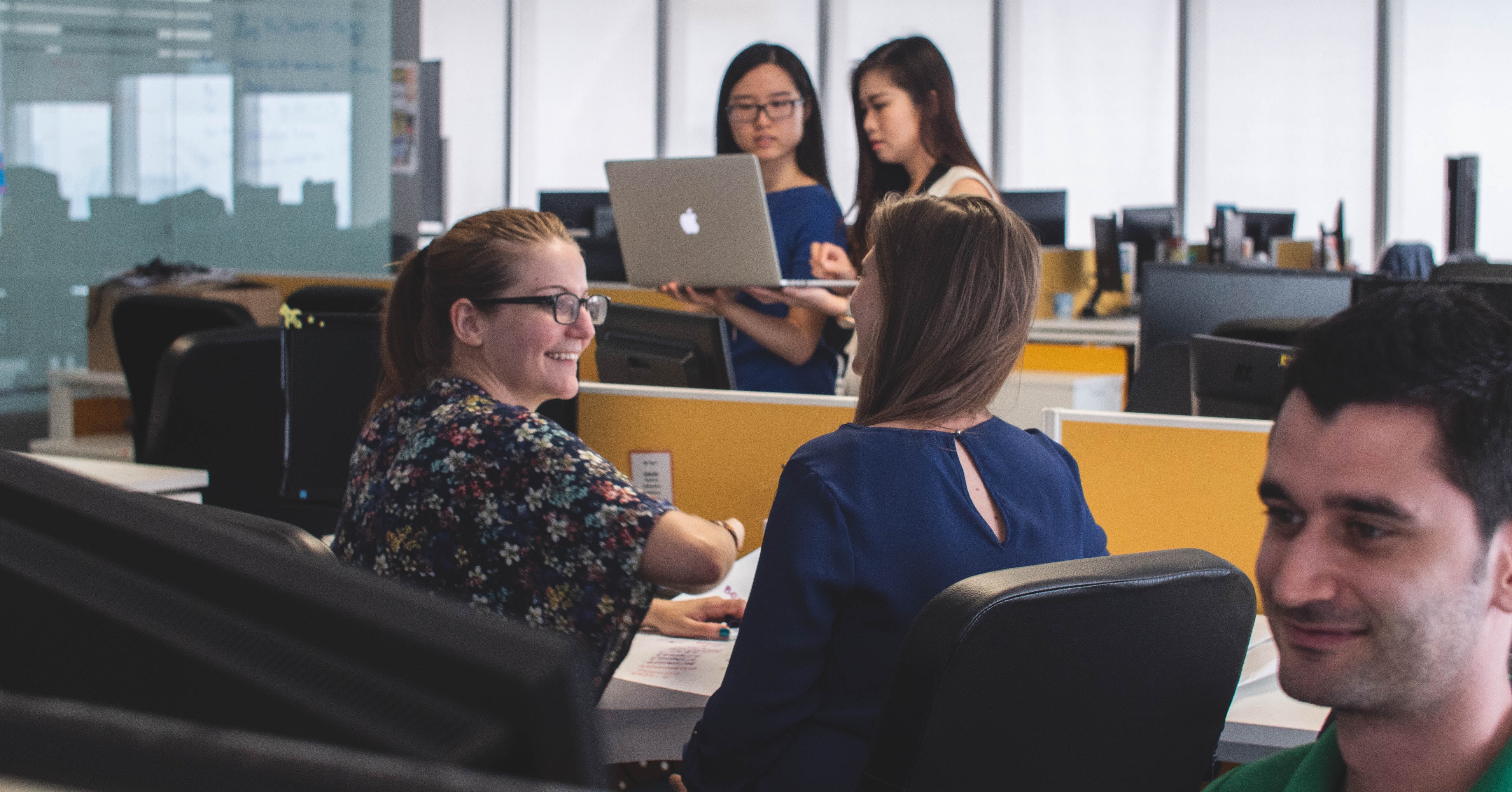 1. Clarity in Communication, Data and Day-to-Day Management Tasks
Being an all-in-one system, property management software gives teams clarity in communication allowing them to comment on specific jobs and change their status inside the interface. This also helps daily workflows as tasks can be assigned, completed and ticked off in a way that's visible for everyone to see.
What's more, data collection comes from a single source making sure that all analytics are aligned and reports encompass everything from accounting to administrative figures. You can keep an eye on every possible aspect of property management.
2. Instant Alerts and Reminders About Important Events, Payments and Messages
One of the greatest advantages of property management software is that instant alerts can be sent to a user's notification feed so that they don't have to rely on calendars and other tools to keep on track of important dates.In this sense, accounting software for property developers progresses the idea of a static spreadsheet to form a proactive and ever-changing platform that's helped by automation.
As a result, you'll never miss time-sensitive actions or forget to nudge suppliers to make payments. Plus, you'll feel even more connected to your team no matter if you're working from the same office or not.
3. Efficient Workflows that Improve the Profitability of Your Property Management Team
Improved communication and instant alerts all work to improve the efficiency of your operation. With advanced property management software, you can jump on tasks as soon as they require attention and receive word back from your coworkers at the earliest opportunity.
This spike in efficiency means you'll likely be able to operate on less staff, make time for more top-level tasks and take advantage of expansion opportunities. Overall, the efficiency that property management software provides makes for a more profitable property management team.
4. A Single Source of Truth, Replacing Siloed Systems and Uniting Teams
Some property management teams are still sidling between multiple software to take care of administrative and accounting tasks. While, on the face of it, using more than one platform 'does the job', this can lead to breakdowns in communication, discrepancies in data and separation in what could be close-knit teams.
Property managing software brings all roles and responsibilities under one roof to create a single source of truth, so you can remove silos and unite isolated teams. In turn, creating a happier and more productive workforce as well as a happier, more satisfied customer base.
5. Automation of Admin and Other Menial Tasks
Tapping into the efficiency advantages of property management software, automation plays a key role in streamlining the most menial tasks. Reports can be scheduled ahead of time, notifications can be sent en masse to tenants and arrears chasing can be done in bulk.
For property managers, this means more freedom and ultimately more flexibility, allowing them to save huge chunks of time and eliminate human error.
6. Heightened Digital Security and Protection of Property Management Data
Collecting data, users and accounts on one platform gives greater protection and reduces security risk. With fewer entry points comes fewer security breaches. Streamlining the way your data is stored and accessed decreases the likelihood of unwarranted visitors to your domain.
As property management systems undoubtedly hold a plethora of personal details and a bulk of sensitive financial information, it's increasingly important for this industry, in particular, to maintain privacy across property businesses to keep compliant.
7. Reliable Reporting and Analytics Integrated with All the Usual Platforms
Data discrepancies and anomalous results are a thing of the past with property management software. Yet, just as important is the ability to seamlessly export data into Excel and effortlessly share reliable reporting with others.
With property management software, you can do more than focus on the here and now. You can also look to tomorrow, understand property performance at a glance and forecast for the future.
Want to become a more future-focused property team? Discover the future of property management software and put more emphasis on your own with Propman.
Propman gives you all the advantages of property management software included in this list, plus a whole host of other benefits. Find out how Propman can help you, explore pricing and learn more about its ROI by downloading our brochure.
Click the link below to get your copy.