How To Maximise ROI for Your Property Management Company
Maximising property management ROI is essential for your company's success and growth. Property management businesses often operate on tight margins, so discovering areas to improve ROI can be crucial in how a company runs.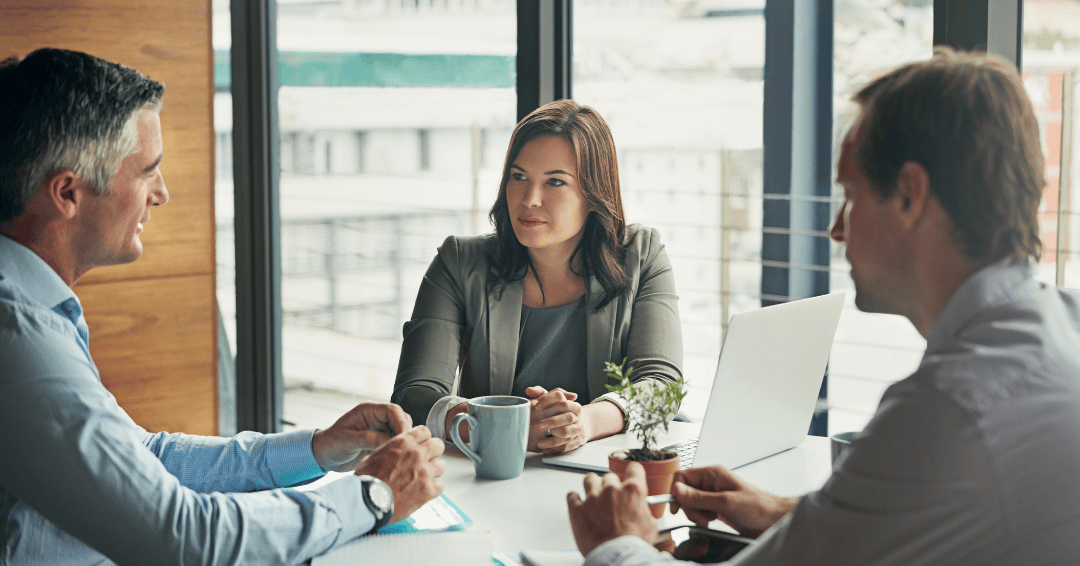 Here, we'll explore several ways your property management company can improve its ROI, including generating efficiencies, leveraging technology and streamlining its current processes.
1. Efficiency: The Path to Maximising ROI
Generating ROI in property management mostly lies with the number of efficiencies you can create throughout your business. Streamlining your operations and reducing the time required to complete manual tasks can enhance efficiency and boost ROI.
Technology can be vital here. The right tools will require some initial investment, but your business can automate various crucial processes, including tenant screening, lease management, financial reporting and maintenance requests.
So, how does this lead to improved ROI? Automation saves you time and significantly reduces the risk of human error — this means less backtracking and fewer costly mistakes. Your employees will be able to focus on valuable tasks that grow the business and maximise profits.
2. Technology: The Tools for Success
Technology is revolutionising the modern business world. Using the latest tools correctly can lead to greater property management ROI in several ways.
Property management software has emerged as a tool that can provide automation, data analysis, streamlined communication and accounting capabilities, all from within one platform.
Software features like automated rent reminders, online payment portals and real-time vacancy tracking can generate all-important efficiencies and improve cash flow management.
The right technology for your business can optimise your daily operations, increase tenant and client satisfaction, and ultimately boost ROI.
Property management software also provides the opportunity to integrate with third-party applications, meaning its capabilities can drive more ROI than ever before.
3. Processes: Streamlining What Matters
Streamlining your existing processes is another way to boost your ROI. Here are some quick ways you can do so:
Evaluate existing workflows and identify bottlenecks
Integrate automation functionalities across manual tasks
Implement an online tenant portal to reduce administration
Standardise processes for tenant onboarding to reduce error risk
Streamline your external and internal communications
Regularly monitor performance and identify improvement opportunities
Build strong relationships with reliable vendors and contractors.
Another way to do so is by implementing a digital document management system or a centralised location for users to access communications.
A property management system facilitates clear lines of communication for your business — both inbound and outbound. Comprehensive communication functionality means your team can store, access and manage all communications throughout the customer journey whenever necessary.
That means no more chasing for customer information or where a deal is up to. Communication between departments becomes effortless, leading to time savings that can be invested elsewhere.
4. Expenses: Making Every Penny Count
Minimising your expense costs is a great way to maximise your company's ROI. Your business should conduct regular, comprehensive cost analyses to identify areas where you can reduce costs without compromising service quality.
Here are some avenues you can explore to reduce your current expenses:
Negotiate long-standing contracts to investigate the opportunity for better rates
Implement energy-efficient solutions
Optimise maintenance schedules to make your money go further
Reviewing your operational expenses — therefore identifying opportunities for cost reduction — is a simple, in-house method for improving ROI.
5. Data: Empowering Your Decisions
Attempting to improve your ROI is one thing, but knowing which areas to target is vital in streamlining the entire process. Measuring your company's ROI is essential to understanding the effectiveness of any current strategies and driving informed business decisions.
By tracking key performance indicators (KPIs) such as maintenance costs or cost per unit, you can easily identify areas for improvement and adjust strategies accordingly.
Analysing your ROI data could lead to opportunities like optimising your marketing efforts or allocating additional resources to new business ventures.
Property Management ROI: The Key Takeaways
Here's a quick round-up of the above to get you started on boosting the ROI of your property management company.
Efficiencies are key to maximising ROI — invest in technology and automate daily tasks
Look into property management software to increase collaboration and generate efficiencies
Streamline your existing processes to reduce costs and improve operations
Review costs regularly and minimise expenses where possible
Measure ROI regularly to facilitate informed business decisions.
Want To See the ROI Your Business Would Achieve Using Property Management Software?
If you've read the above and are wondering what role property management software would play in generating ROI for your business, we have the tool for you.
Our on-page calculator generates the potential ROI you'd experience from taking on property management software or upgrading your current system.
All you have to do is answer a few simple questions and our calculator will do the rest. Ready? Head to our ROI calculator by clicking below.


Recent Blog Posts