The 18 Month Rule for Service Charge Accounts Explained
As your property portfolio grows, managing multiple service charge accounts can be time-consuming. Due to the '18 month rule' for service charge accounts, falling behind on payment demands can become costly.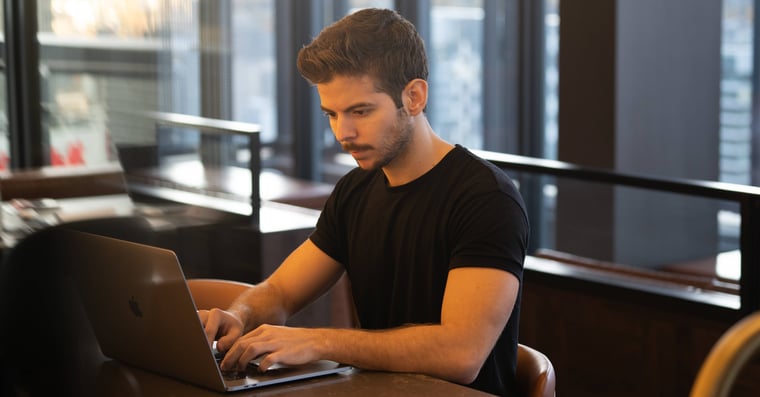 In this blog, we'll outline what the '18 month rule' is and offer some general advice on managing your service charge accounts. We'll also look at how the right property management software can help streamline several processes within your business, including service charge account handling.
Legislation
A service charge refers to an annual financial contribution towards the upkeep of communal areas in a household development or apartment block. This could be the insurance of an apartment building, lighting communal hallways or maintaining external garden areas.
Details of what you can and can't charge for and the proportion of what will be charged in the event of service charge works taking place should be outlined in the tenancy agreement.
Typically, the freeholder will provide or arrange the services, while the leaseholder will pay for them. Some older leases are known to provide annual services at a fixed rate, regardless of the costs to a landlord.
As per Section 20B(1) of the Landlord and Tenant Act 1985, the '18 month rule' for service charge accounts outlines that service charge payments must be paid within 18 months of the costs being incurred. The ruling states that service charge sums aren't deemed payable when requested more than 18 months after costs were incurred.
However, if you notify your tenant in writing of the sums within 18 months and that a demand for payment will follow, those sums are deemed payable (Section 20 B(2) of the Landlord and Tenant Act 1985).
Advice
Not only must service charge demands be made within 18 months, but they must also meet all statutory requirements to be considered valid. Ensure your service charge demands are correctly made by notifying tenants of exact sums, not estimates.
Ensure your demands:
Are correctly addressed

Are certified

Contain the leaseholders' rights and obligations
Any requests that fall outside the remit of being 'valid' may not count towards the '18 month rule' and could result in a denial of payment.
As the person responsible for service charge accounts, you have a duty of care to tenants to act with professionalism and integrity. Ensure you outline clear policies at the start of any tenancy agreement on how service charges will be managed.
This step goes hand-in-hand with being transparent on all costs. You should also ensure maintenance is completed at an appropriate value.
Using Technology to Ensure Compliance
An effective way to manage your service charges is using property management software.
Property management software such as Propman can streamline your handling of service charge accounts and automate several other areas of your work. This automation will allow you to easily keep on top of your service charge accounts, ensuring you don't get caught out by the '18 month rule'.
1. Automate Your Service Charge Processes
Propman is able to produce service charge demands in bulk, giving you the power to streamline your service charge processes. You can automatically assign expenditures to relevant tenants and ensure sufficient funds are collected to cover the service charge costs.
2. Arrears Chasing Automation
You can also automate your arrears chasing, meaning you can easily pinpoint overdue funds.
The right property management software will provide an arrears notice template to send to tenants with outstanding invoices. Automating this process frees up more time to focus on higher-level tasks.
3. Digital Payments and Seamless Budgeting and Forecasting
Propman allows online payments for service charges via Bacs or direct debit, making life easier for you and your tenants. Plus, with the all-in-one capabilities of centralised property management software, you can create plans and revise budgets in the same place.
That means less time manually inputting data into spreadsheets and more time focusing on the things you enjoy about property management.
Finding the Right Solution to Meet Your Needs
The right property management software can support you in managing service charge accounts alongside several other areas. We understand that choosing the correct software can be difficult. It's crucial that you pick the solution that's right for your business.
That's why we've put together a comparison guide to help you assess your options before reaching a decision. Inside, we analyse several software solutions, looking at factors such as price, ease of integration, ease of use and key features. To download your free copy, click below.