8 Organisation Tips for Property Managers to Improve Efficiency
As a property manager, time is often tight and it can feel like you're spinning multiple plates at once. Keeping on top of your to-do list and staying organised is a top priority for many, with over 45% of property managers saying they want to improve efficiency.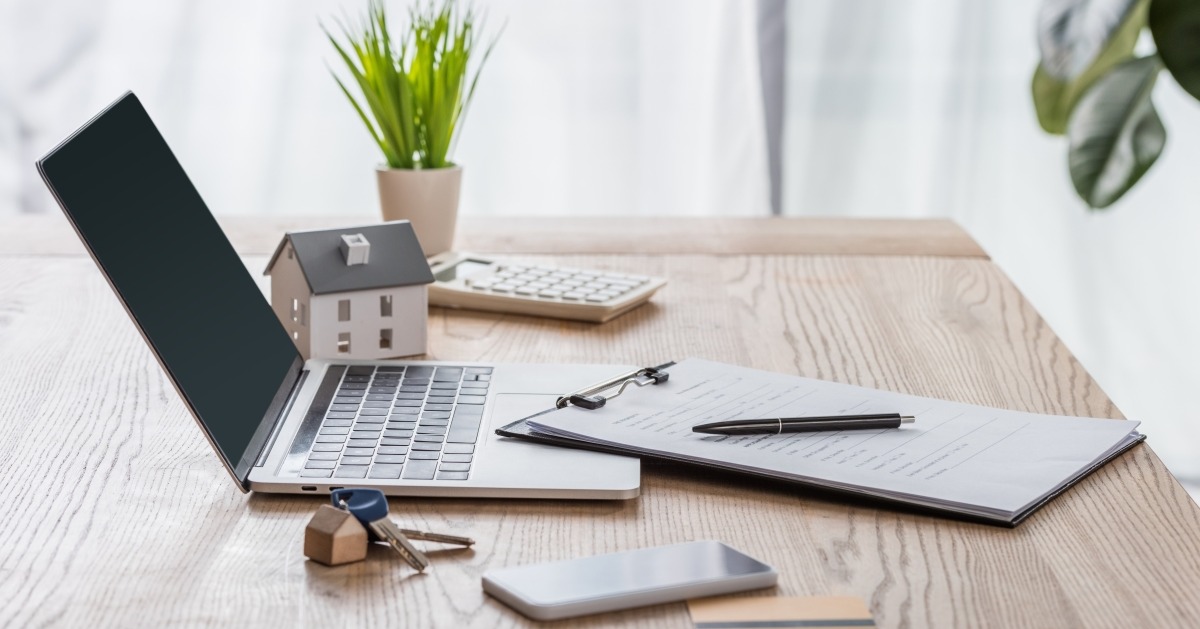 Enhancing productivity and increasing efficiency allows for sustainable growth, as well as helping you become a better property manager. But how do you become more organised? We have all the property management organisation tips to help you along the way.
1. Have Everything in One Place
True organisation and efficiency can never be achieved if you're working across multiple platforms, software and systems. Marrying everything together is a fine art that, in reality, is rarely achievable.
The answer to this problem? A property management software that has everything in one place, from accounting and reporting to maintenance and task management. This makes your life easier, but it allows for greater efficiency and time management across the business, freeing up time and resources that can be better spent elsewhere.
2. Automatically Generate Reports
As you're about to discover, automation can be a property manager's secret weapon. Using software that features automation saves time, ensuring no important tasks are overlooked in a property manager's ever-growing workload.
For example, weekly, monthly or quarterly reports can be automatically generated, meaning it's one less thing to think about and they'll never be missed. Analysing and interpreting the data is a better use of property managers' time, allowing your team to stay productive and use their skills where they are needed the most — not on mundane tasks that are easy to automate.
3. Automate Payment Management
Continuing with the theme, automation can also improve payment management and organisation. Managing payments can take up a large amount of a property manager's time, whether producing invoices, chasing arrears or purchasing order management.
Often, these tasks are time-intensive yet require little skill and are easily replicated by automation. Effective property management software will automate these tasks for you, helping you keep organised and stay on top of your to-do list with confidence that the important tasks are still being completed.
Read more: The Property Manager's Guide to Managing Payments
4. Streamline Management of Maintenance Works
Maintenance works. They're an essential part of property management, but they can be time-consuming, difficult to organise and arduous to track. Managing requests, finding solutions and coordinating contractors can be stressful at the best of times, particularly when there are many properties to monitor.
That's where a streamlined maintenance management process comes into play. By investing in the right software, managing maintenance tasks such as requests, purchase orders, costs and status monitoring can all be done in one place. The result? A more efficient and organised process that's just as effective.
5. Effective Tenant Relationship Management
Keeping on top of multiple channels of communication across numerous teams and with many tenants can be challenging. If you aren't effectively tracking all communications and queries, it can lead to poor relationships with your tenants, suppliers and colleagues.
The solution? An effective CRM system that's seamlessly integrated with all other functions in your business. By tracking emails, documentation, requests and queries, your CRM system allows you to efficiently manage relationships and improve customer satisfaction. No more scouring your inbox for lost emails or going around the houses trying to find the answer to a question.
6. Eliminate Siloed Working
Struggling with siloed teams that can't use their time effectively? It's a common problem in the property management industry, particularly if teams operate independently and stay in their lane. But siloed working can hinder real, transformative growth.
Property management software can help remove silos by deploying automation and other functions to help employees get the most out of their job. This means employees can use their time elsewhere, bringing teams together to increase productivity, efficiency and potential growth.
7. Keep Documents Organised
We all know the feeling — you're searching high and low for an important document and it's nowhere to be seen. Dealing with disorganisation is a key concern for many property managers. On average, employees spend nearly two hours a day searching and gathering information. Having an organised document storage system has never been more critical.
It might seem simple, but having a centralised storage of documents is one of the quickest ways to help your employees become more organised and efficient. That way, they'll spend less time searching for information and more time executing business-critical tasks.
8. Stay Up to Date
While you can have the best property management software and be the most efficient you've ever been, if you aren't staying up to date with the latest property management sphere developments, you're unlikely to achieve your growth goals.
Keeping up to date with all the latest news and insights allows you to spot new efficiency trends, discover new platforms and software, as well as find out how to keep organised.
Read more: 6 Property Management Market Trends to Look Out for in 2022
Want to Start Learning More Today?
Then you need our State of Property Management 2022 report.
The property management landscape is constantly changing, with new developments arising regularly. Download a copy of the report to keep updated with the statistics, insights and contextual evidence you need to excel in property management this year.