How to Compile an Insightful Property Management Performance Report
Compiling an insightful report is a skill in itself we often overlook. As well as analysis, understanding where your data is coming from, what it means and when to look at it is important.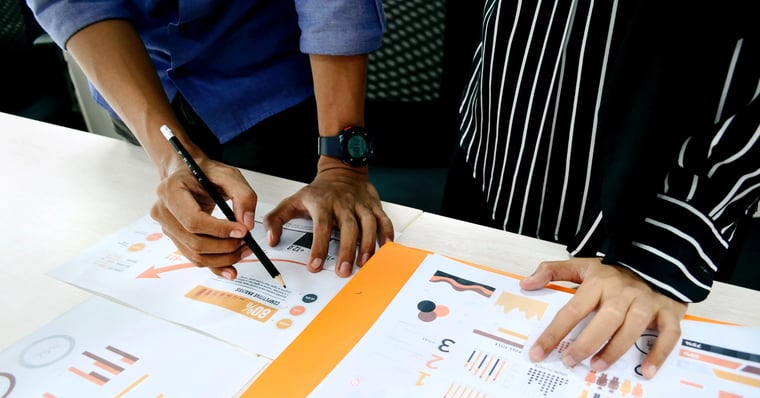 Here's how to compile a best-in-class property management performance report that provides storytelling and context to your company's success.
Step #1: Perfect Your Data Source
Before you think about the finished product of a property management performance report, spend some time questioning the origin of your data.
Where your data comes from decides the quality and validity of your report, as well as the accuracy of your predictions. In an ideal world, every property manager should get data from all-in-one software. With fully integrated property technology, you can ensure accounting and administrative teams log information correctly to offer a true reflection of your operations. All-in-one environments also ensure you won't need to compile reports manually and spend time matching up figures from two different datasets.
Ultimately, before doing anything else, you want to trust your data. Otherwise, no matter how good a property management performance report is, it won't have absolute authority over your actions.
Step #2: Think About Its Purpose
In its simplest form, a performance report should give you an accurate overview of your projects, their progress and how close you are to achieving company-wide KPIs. However, think about more specific purposes you can use this resource for — driving forward a priority objective or proving ROI in a particular area of your business, for example. Whittling down your intentions for the exercise can help you get the most out of it.
Ask your teams what they'd find most helpful, as well as consult the board of directors and other senior members to seek insights on their main objectives.
Property management reporting isn't about ticking a task off your list. It's a valuable activity to take time to reflect on your performance and make changes accordingly.
Step #3: Decide Your Metrics
Although metrics are somewhat decided by the software you use to collect data (all the more reason to invest in advanced property technology), it's best practice to select the most applicable filters to your business.
For example, property acquisition costs would be relevant to those honing in on ROI, while average arrears is a great metric to keep a close eye on if you have some accountancy concerns.
Some popular property management metrics include:
Net income
Revenue growth
Occupancy rates
Service charges
Maintenance fees
A property management performance report is a well-rounded resource encompassing many of these elements. However, outlining important metrics can inspire you to produce more in-depth reports for use by departments and functions.
Step #4: Set Your Schedule
Report frequency is just as essential to get right as report quality. Knowing how often to produce and analyse reports is half the battle.
As a general rule of thumb, property management performance reports should be produced monthly, quarterly and annually. Bi-weekly and weekly reports of this nature could be overkill. Instead, schedule granular reports regularly and keep the 'big picture' reports to a minimum, so you aren't over-analysing the smallest data shifts.
Again, property management software can automate reports to land in your inbox on any chosen date. Unlike producing reports in static spreadsheets, property platforms can have reporting set up on your behalf, so you never forget to complete reporting for the period or put it off due to a lack of time.
Step #5: Analyse and Action
Compiling an insightful property management performance report ends here. However, you can only draw insights from such reports if you dedicate the time to analyse and action any findings.
When property management reports are utilised, they can inform growth strategies, stop siloed working and protect performance by improving areas of weaknesses while maximising opportunities.
The analysis is helped by having an insightful report to hand, but it's crucial for property managers to also have wider industry knowledge to draw from. That's why it's always a good idea at the beginning of every year to read up on the trends, challenges and opportunities the next 12 months has to offer.
Learn everything you need to know for expert reporting and analysis this year by reading The State of Property Management 2022. Just click the link below.