How To Choose the Ideal Property Management Tool for Landlords
Some landlords might use outdated Excel spreadsheets and elementary administrative systems to manage their portfolios. Others might opt for more comprehensive, innovative solutions. In any case, it's practically impossible for landlords not to use tools.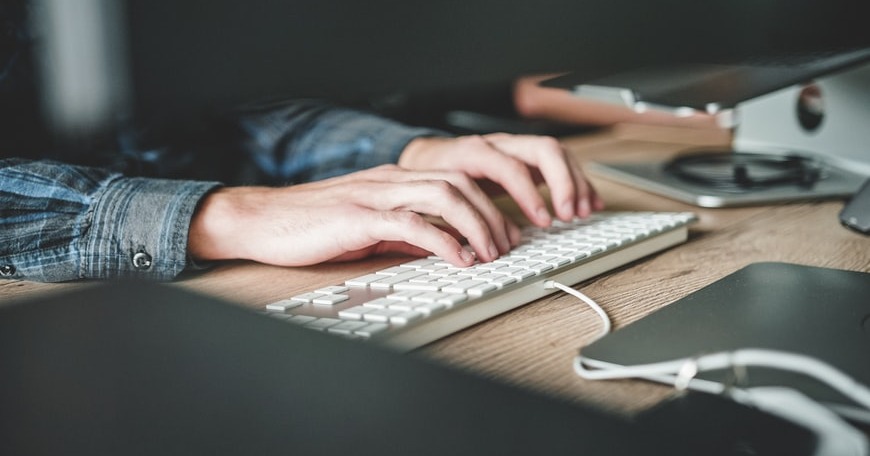 But how should you select the right software? Here's a quick guide to choosing the ideal property management tool for landlords.
Why Are Property Management Tools Essential for Landlords?
Property management tools are designed to help landlords take care of their day-to-day tasks. Depending on the tool and its functionality, they can help with all priority tasks from property maintenance to managing rental payments and, in some cases, automate these activities to free up more time for top-level duties.
All-in-one property managing software, in particular, gives landlords a wide range of benefits.
For owners and investors, property management systems like these are crucial in growing your portfolio and creating enough space for strategic thinking. They help:
Give greater control over your business. Through all of their impressive functionality, property management tools for landlords enrich autonomy and empower decision-making, be it through smarter resource management or more accurate data collection.


Improve communication between teams. Uniting teams under one virtual roof, property management software keeps administrative and accounting teams on the same page, aiding collaboration, efficient working and reducing the number of errors.


Enable absolute visibility over your portfolio. Keeping your work in one place means landlords can understand their property business and its progress at a glance, even being able to manage operations remotely and generate reports when they need it.


Automate and streamline processes. Through automation and set ways of working, landlords and their teams can shave off time from recurring tasks making the job faster and free from human error.


Four Things To Consider When Choosing the Ideal Property Management Tool for Landlords
You know you need to use property management accounting software as a landlord and adopt the 'ideal' property management tool. That tool is likely an all-in-one system that incorporates accounting and administration into one software, creating a single source of truth.
Getting rid of your old ways of working is one thing. But finding which property management system to choose is another. There are hundreds on the market to choose from, all with different areas of expertise.
Landlords should take into account four basic factors to come to a final decision:
1. Cost
Property management tools need to fit in a landlord's budget. Property management software pricing is something you need to understand to see which few systems are within your financial range, making them feasible for your organisation to implement.
When buying property management tools, you may need to pay recurring and standalone fees. So, always ask the right questions to a software's sales team and see if they have a package that looks promising, if not perfect, for your portfolio.
2. User Experience (UX)
Since all your team will be united in using a property management tool, a system's UX is critical in ensuring it gets adopted quickly and receives full buy-in from your team. After all, nobody wants to use a system that seems harder than their previous set-up. Otherwise, what's the point?
Accounting teams should feel confident in understanding the administrative status of projects, as administrators should feel fine digging through the financials. Property management software is all about aligning different aspects of your business so the two teams can start singing from the same hymn sheet. So, ask for a demo to see how user-friendly a specific system is.
3. Portfolio Size
Although the cost of property management tools is often directly linked to portfolio size, with more basic systems being offered at a lower price and more advanced software sitting on the other end of the pricing scale, the scope of your operation is worth accounting for when investing in a new system.
Will the software you're investigating cater to your current portfolio size? Will you quickly outgrow its capacity? Or does it have the ability to support your projected portfolio growth? Find out the answers to these questions to estimate its longevity in your property business.
4. Functionality
Finally, functionality is an obvious but all-important element to consider when picking the ideal property management tool. While most all-in-one systems cover everything you could think of or ever want in an average operation, it's worth ticking off features from your wishlist, cross-referencing your must-haves and snooping around case studies to see if it works for other people.
Question your teams about the features they feel are non-negotiable in the existing systems they're using. It could be a finance-focused feature that your accounting staff love about Xero and need to see in new software. Whatever it is, take note and pick the system that offers the nearest equivalent to fulfil all of your roles and responsibilities.
On the path to discovering the ideal property management tool for landlords? See if all the stars align for your property business and Propman's property management software.
Discover an All-in-One Solution Suitable for Forward-Thinking Landlords
Propman supports all portfolio sizes, primarily catering to small to medium operations with pricing to match this ambitious audience. We're continuously updating Propman to make its user experience and functionality unbeatable compared to similar systems.
Above all, we support the growth of our client's property businesses by adapting our interface in line with your feedback and offering additional services such as hosting and bespoke integrations.
To find out more, download our brochure by clicking on the link below.