7 Property Management Challenges for 2023
Every property manager faces challenges in their day-to-day work. As demand for property management services grows, so does the potential for these challenges to present themselves more regularly.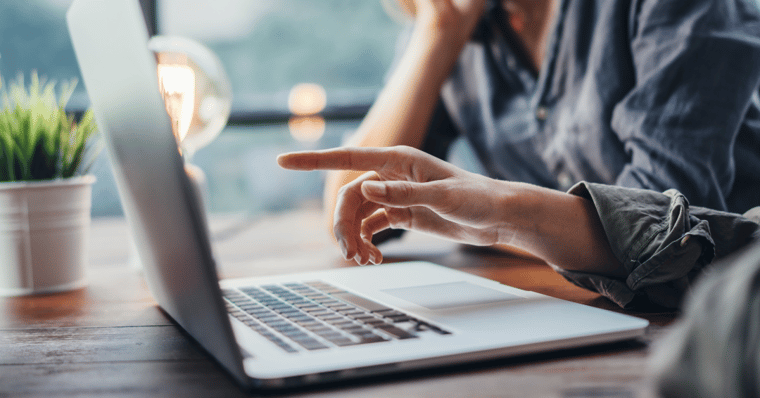 Let's look at the most common property management challenges in 2023 and offer potential solutions to incorporate within your business to remain competitive.
Challenge #1 — Navigating the Cost of Living Crisis
Undoubtedly the most formidable challenge for property managers and tenants heading into 2023 is the UK's cost of living crisis.
Alongside meeting changing tenant needs and behaviours, property managers must find new ways to save time and money amidst rising operational costs.
The demand for smaller properties may also increase as occupants look to save costs by downsizing. As energy and food prices continue to rise, tenant priorities could shift. In some cases, occupants may struggle to pay their rent on time, which will have a knock-on effect on landlords.
Solution: Invest in the Right Tools for Your Business
Property managers can lean on the efficiencies created by proptech to save time and money. By automating essential tasks, property managers can handle more extensive portfolios effectively and invest time into other critical business areas.
With the right solution, accounting functionalities reduce the risk of error exponentially. As income is stretched across the country, keeping on top of the numbers is essential.
Challenge #2 — Aligning With Your Team
A common problem within property management teams is miscommunication and misalignment on projects. Administrative and accounting teams often become siloed, leading to discrepancies in vital data.
Teams can often feel separated from one another and sometimes have entirely different processes regarding how they operate.
Solution: Bring Teams Together Using All-in-One Software
Uniting teams by adopting modern software is a straightforward way to open effective lines of communication throughout your business and iron out any discrepancies.
By working from a single source of truth, processes will become aligned across your company, leading to a more efficient way of working.
Challenge #3 — Handling Large Batches of Maintenance Work
Trying to handle a large number of maintenance jobs coming in at the last minute? We've all been there. Mass maintenance bookings are a true test of a property manager's skill set.
It can often take the sharpest organisational skills to manage capacity and effectively communicate when handling maintenance work on a large scale. For example, it can feel all-consuming to coordinate something as vast as installing smart technology across individual units of a commercial block.
Solution: Strengthen Your Relationships and Processes
Maintenance work involves a blend of all property manager duties — finance, administration and customer service. Therefore, it's vital to sharpen your processes and plan every action from A to B.
You must strengthen relationships with trusted contractors and analyse which providers operate best for different types of work. Plus, finding transparent ways to log appointments and communicate with providers and tenants will stand you in good stead when organising maintenance work.
Challenge #4 — Keeping On Top of Property Payments
Property payments can be challenging to keep on top of and are often one of the hardest processes to get right.
As demand for services rises and portfolios increase across the country, being organised with payments can be difficult and involve lots of manual labour.
Solution: Automate Your Processes
Manually inputting data or information can be time-consuming and restrict business growth. If you haven't already done so, utilising the power of automation can significantly reduce the time taken chasing individuals and balancing the books.
By producing messages such as rent collection notices in bulk, you'll be able to skyrocket your payment rates and quickly identify which accounts are in arrears.
Challenge #5 — Making the Most of Reporting
Reporting is one of those must-do tasks we sometimes allow to slip to the bottom of the pile. Because it doesn't have an immediate or tangible impact on day-to-day duties or help tick other tasks off the list, we can be guilty of waiting for a rainy day to read a report. Even then, the overwhelming amount of data on our desktops can put us off.
However, it's a vital task that can give you a clear overview of business performance and allow you to target areas of improvement.
Solution: Set Up Scheduled Reporting Tasks
Taking a few minutes to set up scheduled reporting avoids any excuse of not having enough time to analyse your latest figures. Tailoring data to see what's relevant can make reporting less daunting and more engaging for the entire team.
Remember, when performing regular reporting, you only need to hone in on key KPIs to ensure your business meets its goals and your tenants' expectations.
Challenge #6 — Remaining Competitive
As more rental owners search for property managers to work with, you must be able to accept more responsibilities.
Sharpening your processes and taking on more work will facilitate business growth and expand your portfolio. But how do you remain competitive in 2023 and beyond?
Solution: Keep Pace With Competitors Using Technology
Technology can help growing companies continue to expand in difficult times by allowing for the automation of critical tasks.
By adopting proptech, businesses can compete against larger companies with a wider pool of resources. Technology can give you extra time to focus on growing that all-important portfolio of work.
Challenge #7 — Staying in the Know
The property market dictates which new, short-term challenges you'll face. Market changes can cause classic property management problems, with economic decline impacting payments as a typical example.
Another example could be the tightening of energy efficiency laws for commercial properties in the UK in April 2023.
You must be aware of these changes to predict potential challenges and get ahead, but keeping your finger on the pulse isn't easy.
Solution: Find Valuable, Research-Backed Resources
Nobody has time to digest property news all day, every day. But luckily, it doesn't take hours of reading to stay engaged in the industry.
Instead, you'll need to be selective in the materials you consume. We recommend looking for research-backed resources with plenty of stats and examples.
We've Got the Resource for You
Looking for something new to read right now? Our State of Property Management Report 2023 is a great place to start.
Every January, we publish this annual account to give property managers an overview of trends and challenges in the next 12 months.
Want to access your free copy? Download now by clicking the banner below.