5 Common Property Management Problems and How to Solve Them
We bet every property manager reading this blog has experienced one of the following problems on this list — and we wouldn't be surprised if all five fiascos haven't crept into the day-to-day on at least one occasion.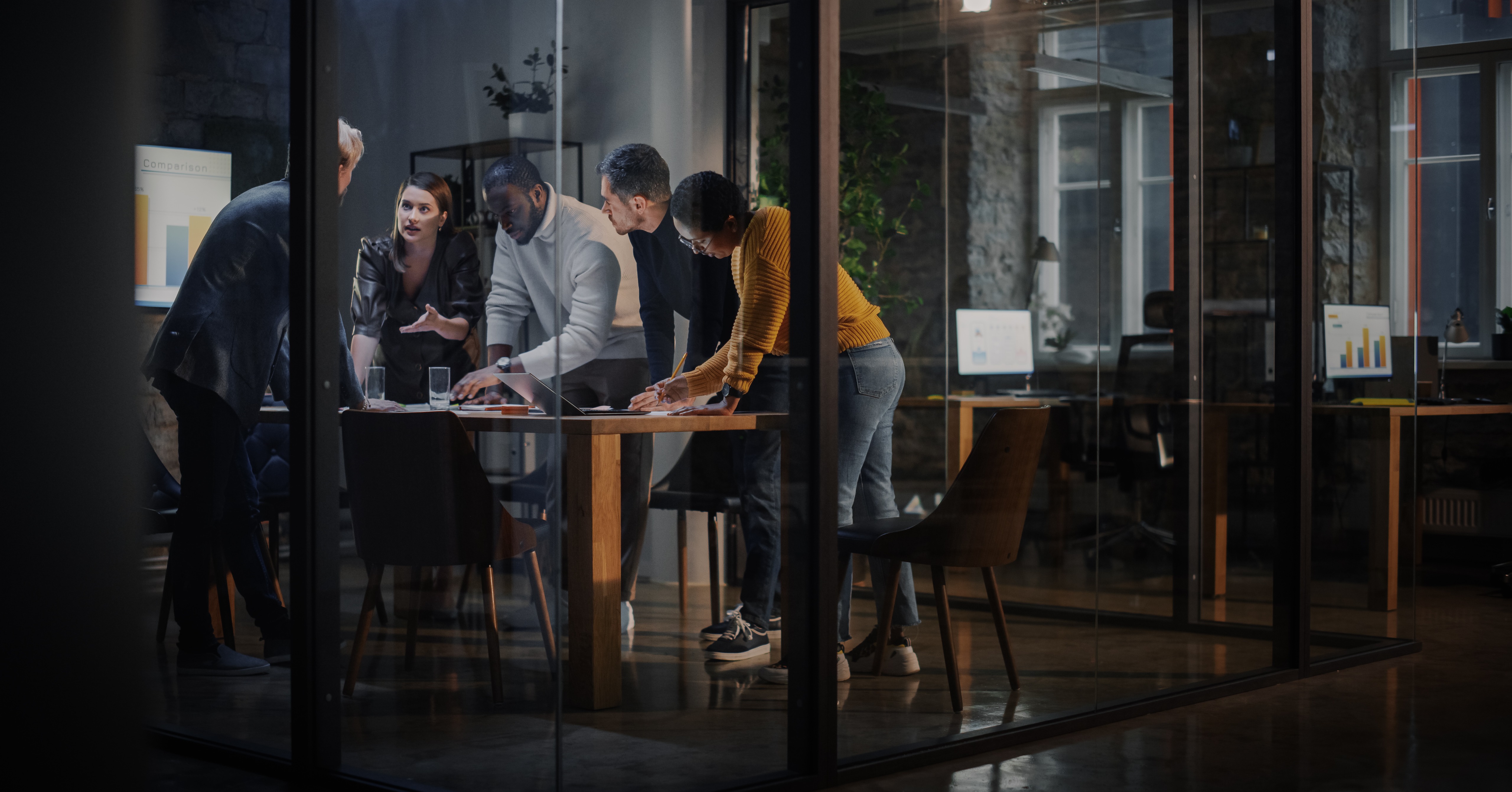 You might get some validation from hearing that other teams struggle with the same subjects — pesky reporting tasks and maintenance issues included. But more importantly, you'll also get a solution to your problem. Diagnose your challenges and get ready for rehabilitation. These common property management problems are about to be quelled.
"My administrative and accounting teams are siloed. It takes a long time to share information and get aligned on different projects."
Most property management teams feel a problem is misalignment and miscommunication between the two crucial functions of accounting and administration. Both teams deal with data and can often find discrepancies in their systems as well as key differences in their ways of working and even their outlook.
Solution: Bring teams together using all-in-one software.
If you bring teams together to share the same turf, so to speak, their mindset will surely follow. Uniting teams to work in one inclusive system that can act as a single source of truth is single-handedly the most efficient way to stop disagreeing about processes and points of difference.
"Maintenance work is difficult to organise and book in when a large number of jobs come in at the last minute."
Mass maintenance or a bulk of odd-jobs tests a property manager's skill set, from their ability to organise to their capacity for effective, clear communication. For example, it can feel all-consuming to coordinate something as vast as installing smart technologies across all individual units of a commercial block.
Solution: Strengthen relationships and processes for better scalability.
Since maintenance work involves a blend of all property manager duties — finance, administration and customer service — it's vital to template every action from A to B. How do you book maintenance work? How do you inform tenants? Which providers do you go to as the first port of call?
Strengthening relationships with trusted contractors, finding transparent ways to log appointments and selecting the most convenient forms of communication will take you a long way when organising maintenance work.
"Payments are difficult to keep on top of and sometimes persuading tenants to pay by the right date is difficult."
Managing property payments has become one of the most testing aspects of the job role. Not only is it vital to the financial success of a property management business, but it's also one of the most difficult processes to get right and often one that has the most manual labour.
Solution: Let automation aid you to spend more time on problem accounts.
Bulk production of messages, such as rent collection notices, is the easiest and quickest way to skyrocket payment rates, as well as speedily identify which accounts are in arrears. Automation can't completely eliminate the need for human interaction and the interception of payment processes. However, it can greatly minimise the time you need to spend chasing individuals and balancing the books.
"I find it hard to make time for reporting or make sense of the figures in front of me."
Reporting is one of those must-do tasks we all seem to allow to slip to the bottom of the pile. Because it doesn't have an immediate or tangible impact on day-to-day duties or help tick other tasks off the list, we can be guilty of waiting for a rainy day to read a report. Even then, the overwhelming amount of data on our desktops can put us off.
Solution: Schedule and tailor your report content so it's regular and easy to understand.
Taking a few minutes to set up scheduled reporting avoids the inevitable excuses of not having enough time to analyse this week's figures. Tailoring data so you can only see what's relevant can make reporting less daunting and more engaging for the entire team to take in. Remember, when performing regular reporting, you only need to hone in on key KPIs.
"Keeping up with the property market is overwhelming. There are so many new changes all the time; it seems impossible to stay in the know."
The property market dictates which new, short-term challenges you'll face. Market changes can exacerbate classic property management problems, with economic decline impacting payments as a common example. It's crucial you're aware of these changes upfront, but it isn't easy keeping your finger on the pulse.
Solution: Find valuable but concise resources that are research-backed and easy to read.
In reality, nobody has time to digest property news all day, every day. But luckily, it doesn't take hours of reading to stay engaged in the industry. Instead, you'll need to be selective in the materials you choose to consume. We recommend looking for research-backed resources with plenty of stats and examples that aren't delivered like an academic paper.
Looking for something new to read right now? Our State of Property Management Report is a great place to start.
Every January, we publish this annual account to give property managers a high-level overview of unique external challenges to be aware of for the 12 months ahead. With an average reading time of 9.5 minutes, it can fit into any schedule and still have a huge impact.
What do you have to lose? Download your copy by clicking the banner below.