6 Reasons You Should Never Use Spreadsheets for Property Accounting
Spreadsheets can be a powerful tool. They allow you to collate large amounts of data in an organised fashion and feature plenty of advanced formulas to manipulate and analyse data. However, with spreadsheets, there are potentially costly issues property managers should be aware of.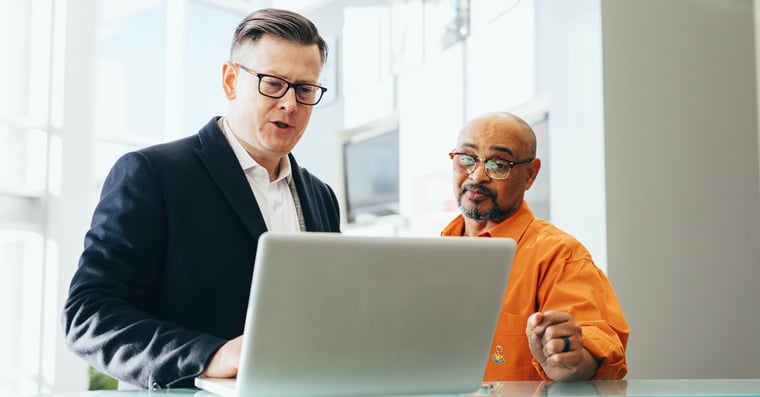 In this article, we've collated six reasons why you should never use spreadsheets for your property accounts. These include:
Why You Shouldn't Use Spreadsheets
1.

Time
Property accounts spreadsheets require a lot of manual work, even with the addition of formulas. Once data is added, the only way to validate it is to manually double-check and re-enter any incorrect information. This can be arduous for employees, especially as businesses grow and demands increase.
2.

Human Error
With the lack of automation, the manual processes required to update and maintain spreadsheets can lead to costly human errors. It's believed that 90% of spreadsheets contain human errors due to either manual data being entered incorrectly or copy and paste errors.
The more complex spreadsheets become, the harder it is to maintain accuracy. Remarkably, an Excel spreadsheet error once led to a loss of more than $6 billion for JP Morgan Chase.
3. Every Change Requires Human Input
In property management accounting, you can find yourself juggling a lot of tasks at once. With spreadsheets, any changes or updates have to be entered manually. The lack of automated software can add time to your already busy schedule, steering you or your staff away from focusing on important tasks. Implementing a financial management system such as Propman will ensure updates are made in real-time and you're always provided with the latest information.
4. Security Concerns
Spreadsheets are known to be insecure. Passwords can give a false sense of security, with programmes able to breach spreadsheets in under five minutes. There's also a lack of user rules within spreadsheets, so anyone with access can freely view, steal or alter account information.
5.

Lack of Automation
Automation is becoming essential to remain competitive today. Automation allows staff more time for business-critical tasks and significantly decreases the chance of error. By removing the manual, human process of inputting data to a spreadsheet, automated software can significantly benefit your business.
6.

Scalability
The use of spreadsheets often limits how much a company can grow. As your property portfolio increases, it becomes more challenging to maintain the manual process of updating spreadsheets. The more properties you manage, the harder it is to keep track of income and expenditure.
What You Should Use Instead
The manual process of updating spreadsheets can result in costly human errors. With a property management system, automated software can alleviate unnecessary stress for you and your staff. Here's how:
1.

Automation
Property management systems allow the opportunity to automate processes such as service charge budgeting and arrears chasing. This will not only save time for you and your staff but will also greatly decrease the risk of human error.
2. Flexible Reporting
The software can also provide extensive insights and powerful reporting for your use. Powerful data and insights will give you a detailed understanding of your current income and expenditure, allowing you to make quicker, more informed decisions.
For example, staying on top of your numbers can give you a more streamlined approach to scheduling maintenance works across your properties.
3.

Communication
A good property management system can significantly enhance the lines of communication within your company. From improved communications for maintenance works to workflows which notify users of critical tasks, a good system will help you take your property management accounting to the next level.
4.

Centralisation
Due to the limited functionality of spreadsheets, you'll likely need to utilise external software to cater to your other property management needs.
A property management system such as Propman allows you to securely store documents, links and photos in a centralised library. In addition to this, Propman has a built-in CRM, meaning you can manage inbound and outbound communications in one place.
Find a Solution That Meets Your Needs
If you're looking to save time, greatly reduce the chance of human error and efficiently manage information across several properties, it's perhaps time to consider changing a property management system.
Our free comparison guide looks at various popular software options for accounting software and property management — analysing the crucial factors you need to know before making a decision.
To download your free copy, click below.