6 Signs Your Team Needs an Online Property Management System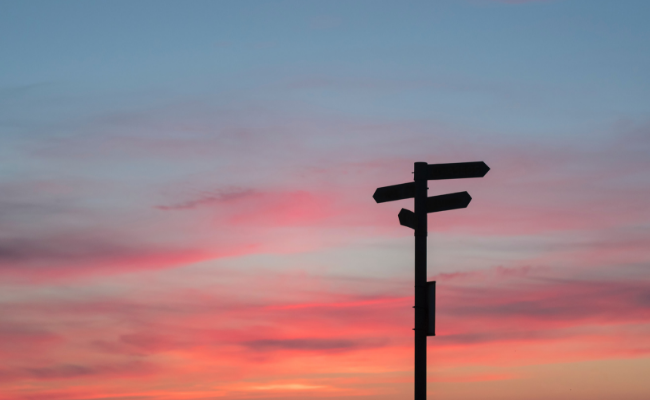 With the rise of Proptech there has never been more pressure on businesses to invest in new technology to keep up with the rest of the market – the property management sector is no exception.
But with the time, resource and investment involved, when is the right time for your business to make an investment in new technology?
So, whether you're thinking of investing in a property management system for the first time or considering switching to a new one, we've put together six of the most common reasons that property management teams invest in new systems.
You're using multiple systems
It's common practice when managing small to medium portfolios to use entry level systems or multiple spreadsheets to help manage them cost effectively. However, due to the lack of functionality on offer, you often end up needing to use multiple systems and spreadsheets to cover all of your tasks.
Understandably, this method can be cost effective and suitable when starting out but challenges often start to arise when your portfolio grows. Managing large amounts of data in multiple places can create significant challenges for your team and often issues of data duplication, manual entry errors and loss of data arise.
Consolidating your systems into one reduces manual errors and means all of your data is stored in one central and easily accessible place. A significant time saver which means your team can spend their time on what matters most.
Reporting is a headache
The focus on data in business is becoming more important and the property sector is no different. Being able to view, analyse and report on a full view of your property portfolio enables better and more informed decisions.
Find yourself repeatedly spending significant amounts of time compiling and editing reports to get them into a correct and usable format?
Standard and customisable reports are a fundamental feature in property management systems which means regular reporting can be done with just the click of a few buttons or automated.
You want to grow but without the increased overheads
One of the most common reasons businesses invest in a new property management system is because they need a system that will support a growing portfolio.
Being able to cut out unnecessary inefficiencies and automate processes means your team can do more with the same resource – ultimately reducing increased overheads that portfolio growth can bring.
There's no central location for data
Running an efficient and effective business requires cutting down on inefficient areas and increasing productivity. Hunting through files, spreadsheets, emails or piles of paper that are all saved in different systems and places is a huge productivity killer and more importantly means data/information can easily be lost.
Property management software keeps a safe and secure record of everything and having it easily accessible will save more than just time in the event of a dispute or serious issue.
You need access away from the office
Improvements in technology in recently years have seen the way we work completely change. Working from home or more flexibly is now more common than ever before and customers/clients are expecting quick and speedy responses to their queries, regardless of whether you're in the office or not.
Property management software is now going online, to device responsive designs and apps that can help you work smarter wherever you're working.
Find a system that works in the office and gives you the flexibility to use it whilst out and about. Even better, find a system which gives your clients/tenants/suppliers access.
Your current system is no longer being supported
The most successful property management systems are the ones that continue to work with your business in the long run and a fundamental part of this is software updates/new releases which provide your team with new features.
If your current system is no longer being supported or there's the threat it's going to be replaced due to a competitor buyout, you'll need to think about long term support.
What if new legislation is released? GDPR and Making Tax Digital are key legislative changes which systems will have been updated with. Therefore, it's important to ensure that your software partner is invested in making ongoing changes accordingly.
Propman is an intuitive property management and accounting software package developed by the team at Grosvenor Systems and designed to help our client's run their portfolios more efficiently. Request a demo or get in touch by clicking here.