The 2023 Proptech Landscape: How It Affects the Real Estate Industry
Proptech is on the mind of all real estate professionals, with increasing numbers of processes now facilitated by the latest technology.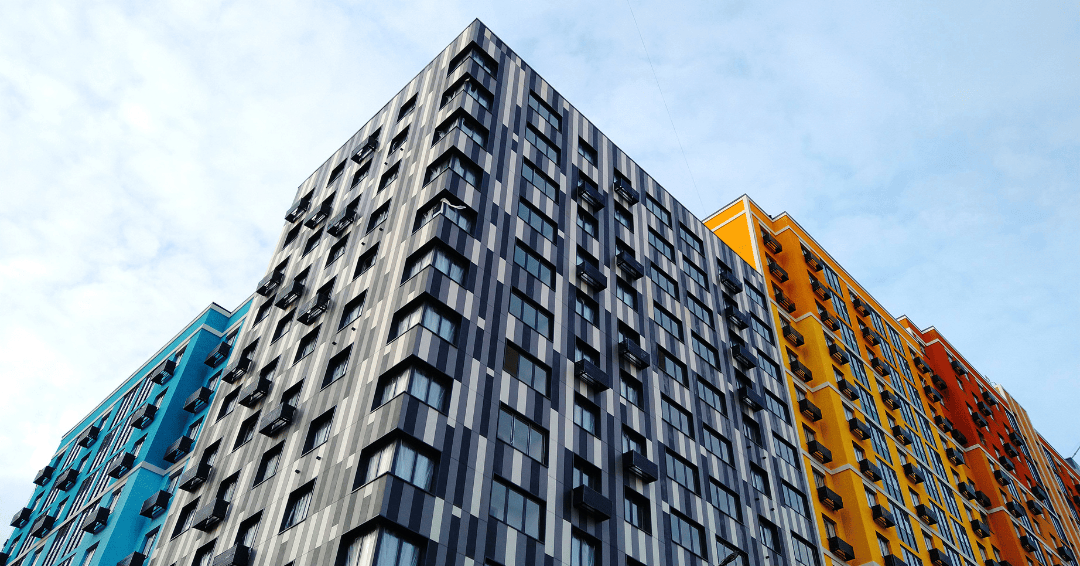 Technology has dramatically impacted the UK real estate industry, with innovations and changes set to only accelerate over the coming years.
So what impact has the proptech landscape already had on UK real estate? And what advice should be offered to property managers who still need to adopt technology for their businesses?
What is Proptech?
At its core, proptech refers to the use of technology in real estate. The word summarises all the tech tools real estate experts use to optimise how they buy, sell, market and research properties.
As technology advances, so does the need for innovative solutions that increase efficiency and reduce costs in an ever-evolving global real estate market.
The Emergence of Proptech in the UK Real Estate Industry
Proptech has been gaining momentum for several years and isn't showing signs of slowing anytime soon. The proptech market size is expected to grow exponentially over the next decade, from $18.2 billion in 2022 to an estimated $86.5 billion in 2032.
The UK has been at the forefront of this transformation, with several companies introducing solutions that change how the real estate market operates across the country.
These changes range from enabling landlords and tenants to communicate easily via digital platforms to software designed for managing rental portfolios more effectively. Technology is undoubtedly making a considerable impact on how we interact with our property assets.
The Benefits of Proptech on UK Real Estate Industry
No matter which sector of the real estate industry you work in, embracing proptech can provide several benefits. These include reducing costs through automation, streamlining business processes or increasing efficiency with data-driven decisions.

The real estate industry was reluctant to accept technology for quite some time, but proptech now helps solve many of the industry's issues. Whether you're an owner, property manager, landlord or occupier, proptech will play a vital role in how you interact with real estate — if it hasn't already.

For example, using digital floor plans and virtual tours can offer more efficient ways to show the ins and outs of a property, saving time and money.
Where We Are Now and What Lies Ahead
We've only just begun to scratch the surface regarding what technology can do for the real estate industry. With the ever-growing emergence of AI tools and technological innovations, the possibilities for what proptech can achieve are endless.

From virtual reality tours to machine learning algorithms that assess risk profiles, there are several avenues for real estate professionals to explore as the industry hunts for efficiencies in challenging times.
Advice For Property Managers Yet To Embrace Technology
Taking on new technologies can be daunting, but there's never been a better time to be proactive. With the real estate industry finally turning to proptech, businesses that don't adopt technology are in danger of being left behind.

To remain competitive and generate efficiencies in today's challenging real estate landscape, you must consider new technologies as part of your long-term business strategy.
Evaluate and Research
Before investing heavily in any specific technology, research the options available to select the one that best suits your needs. Whether you're looking for ways to automate tenant payments or exploring new communication methods, make sure to understand how each piece of technology works and how it could benefit your business before implementation.


Find A Trusted Partner
Access to useful technology solutions is one thing, but you should also consider the support you need should something go wrong. Finding the right partner who can help guide you through any potential issues will ensure you successfully implement technology into your business.

Use the Tools Available
When implementing technology, experiment with the tools available to see which have the greatest impact on your business. This could be anything from giving potential tenants virtual tours or running targeted advertising campaigns to find your ideal tenants quickly. Several powerful tools can generate efficiencies and improve your company's service offering.
Access the Latest Industry Insights and Predictions
Ensuring you know what's happening in the industry and what lies ahead for property managers can be essential to making the right decisions for your business.

Our annual report — the State of Property Management Report — outlines trends, predictions and challenges for the property industry in 2023 and beyond.

Help your business stay one step ahead by downloading the guide today. Access your free copy for life by clicking below.