6 Property Management Market Trends to Look Out For in 2023
Every year, there are more property management innovations to stay on top of, from technological innovations, opportunities to grow and challenges to face. Yet, property management market trends are the most important, dictating how we pivot, progress and practice business — now and in the long run.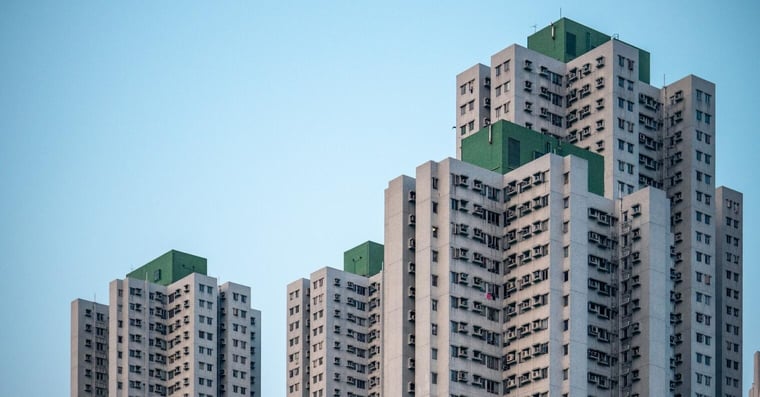 In 2023, the property market will rapidly change. Technology will continue to drive the sector forward and the focus on sustainability will tighten. This article discusses the trends set to hit the property management sector in 2023.
Trend #1: Higher Demand for Property Management Services
The new era of rental property management and rising tenant expectations means growing pressure on landlords due to ever-increasing demands.
As pressure increases, it becomes more evident to landlords that property management services can offer real value. A property manager's expertise can assist in maintenance advice, rent collection and compliance.
Paired with the latest property management technology, property management services will become increasingly attractive for landlords in 2023 due to the time and money savings they can offer.
Trend #2: The Property Management Sector Continues To Automate
The adoption of proptech has been a growing trend in the property management industry for some time, and there's no sign of it slowing down in 2023.
There's set to be significant growth in the proptech sector over the next 10 years, with the industry predicted to grow from $18.2 billion in 2022 to $86.5 billion in 2032.
New cloud services and increasingly intelligent automation software can lead to improved decision-making, time and money savings, better occupancy and enhanced convenience.
Trend #3: Property Management Portfolios Continue To Grow
As the world fully recovers from the pandemic, we're now seeing a return to a normal state of business in the property management sector.
Property managers are increasing in confidence in adding to their portfolios, with 54% of respondents expecting their portfolios to grow 'significantly' over the next two years.
Rising demands for property management services, twinned with the power of the latest proptech, mean property managers are prepared to grow their portfolios in 2023 and beyond.
By automating critical property management tasks, property management businesses become more efficient, allowing them to grow their portfolios more than ever.
Trend #4: Energy Efficiency Remains Under the Microscope
As with most industries, the property industry will continue its push toward going green throughout 2023.
COP27 was held in Egypt in late November 2022 and addressed several key points for those involved in property to be aware of. The need for decarbonisation of real estate was highlighted, a topic of discussion in the sector for several years.
UK government figures suggest the decarbonisation of public sector buildings alone will cost approximately £25-30 billion. New EPC measures will also be enforced in 2025, altering the Minimum Energy Efficiency Standards for domestic rental properties in England and Wales.
Landlords need to begin planning for these changes now to avoid fines. Landlords may lean on their property management companies for expert advice, so all parties must be committed to sustainability from 2023 onwards.
The new measures state that rental properties need to have a certification rating of C or above. Adapting buildings to meet these requirements could cost thousands, so getting ahead and spreading the costs could be a worthwhile strategy.
Actions that improve EPC ratings include:
Switch lighting to LED bulbs

Insulate the walls and roof

Install an energy-efficient boiler

Use a smart meter to track energy use

Improve windows with double or triple glazing
Trend #5: Build To Rent Is Booming
After showing strong resilience during the pandemic, the UK's Build to Rent (BtR) sector demonstrated positive growth throughout 2021 and 2022. BtR displayed strength in rent collection, renewal rates and low voids and arrears.
In the second quarter of 2022, there was a 13% rise in BtR properties that were either under construction, in planning or had been completed. Plus, at 45%, there is a record number of local authorities with BtR developments in the pipeline, compared to just 25% in 2015.
Trend #6: Impact of the Autumn Budget
Chancellor Jeremy Hunt announced his Autumn budget in late 2022, with some key changes potentially impacting property managers.
Reduction of tax-free allowance for Capital Gains Tax from £12,300 to £6,000 (from April 2023) and then £3,000 a year later

Stamp duty cuts reversed in an attempt to stimulate the housing market

Councils can raise council tax by up to 5% without the need for a referendum, putting further pressure on household budgets
Coinciding with a 40-year high inflation rate and rising energy costs, some tenants could be exposed to financial difficulties in 2023. Therefore, property managers must find new ways to support tenants.
Take a Closer Look at These Key Property Management Trends
Looking for a deeper dive into the latest property management trends, challenges and predictions? Our State of Property Management Report 2023 is the best place to start.
The annual report — written by property management experts — will arm you with the statistics, insights and contextual evidence you need to excel in property management in 2023.
Sign up for your free copy by clicking below. Best of all, you can save, share and open it on any device you wish after you've downloaded it.