Property Management Software Pricing: How Does It Work?
Software pricing is different to product pricing. Not everyone pays the same price to use software, as they might when investing in products like new computer equipment. Instead, software has various costs that are unique to you, your business and what it requires. Some fees are standalone, to be paid at the point of implementation, while others are recurring.
Here's how pricing works on accounting software for property developers, so you know everything about the financial side of property management systems without needing to speak to a sales team.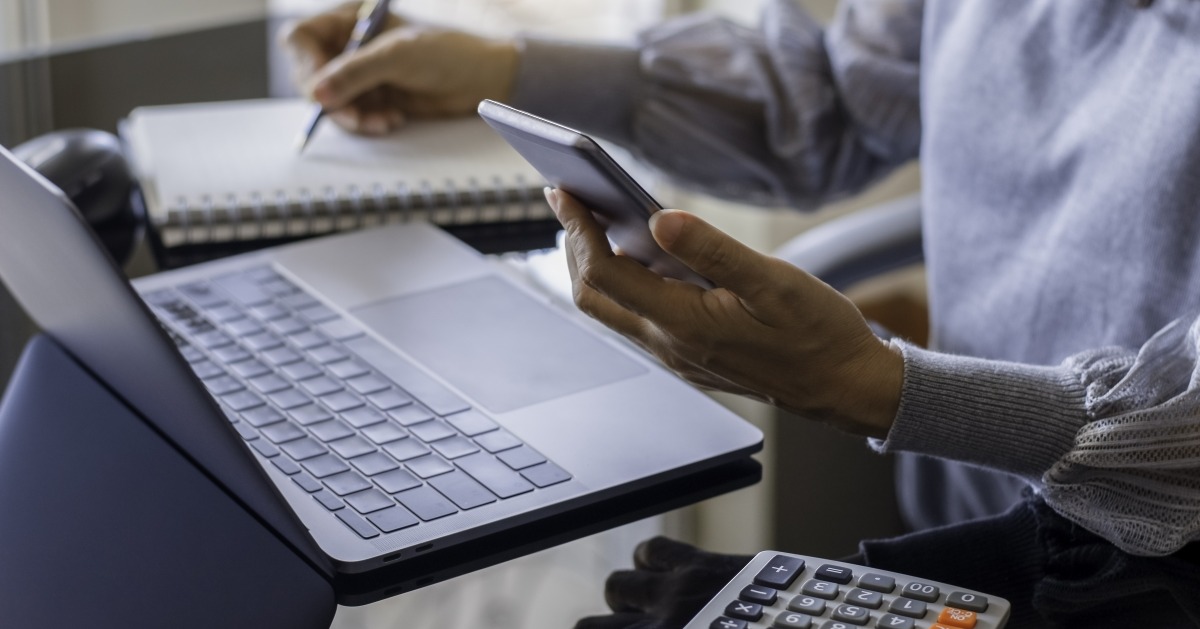 Here's the lowdown on what you can expect when you speak to any property management software sales team, so you don't get spooked by any pricing surprises when it comes to doing a deal.
Property Management Software Pricing: A Breakdown
Unlike buying other things for your business — office furniture, equipment and external training — property management software costs over cover multiple service elements. They might all relate to one software platform but each fee relates to a different aspect of the product.
Of course, when you speak to a sales team, they'll provide you with the final sum. But, it's essential to know how the cost of property management software is broken down as this will impact what you have to pay and when in the future.
Implementation
The initial cost of property management software is generally referred to as an implementation fee. This covers the cost of things like installation, consultancy, data migration and training to get your team off the ground with the new software and make sure it's working for you in a way that's to your organisation's advantage.
When Will You Pay for This?
Usually this is a one-off cost. Although you may have requirements for consultancy and training in the future, the initial implementation costs and everything it involves only happens once when you first adopt a platform.
Annual Fee
In addition to the set-up cost, it is common in the software industry for there to be an annual fee which gives you access to a helpdesk, product updates and software maintenance or support if you require it.
When Will You Pay for This?
As its name suggests, customers pay annual fees each year to ensure they continue to receive access to software support. If you don't pay a yearly fee, your software may continue to run on its current version, meaning you won't be privy to updates and may prevent you from using new features as a result. For SaaS payments, if you don't pay, you don't get access. You'll also lose the option to receive troubleshooting support should something go wrong with your account.
License Price (Or Something Similar)
Licensing is perhaps the most critical fee to consider, as this can dramatically alter how much you pay for software. For Propman, the license price is calculated based on the number of users you onboard, their role and level of access. This price can vary, making property management software pricing expensive or affordable, depending on your budget. That said, licensing is vital in ensuring all members of your organisation can access the software in the right way.
If you encounter software that doesn't incorporate a licensing fee, they might have another equivalent instead. This could be basing fees on the number of properties in your portfolio or its total square footage. Either way, this fee that's personalised to your property empire will have the most impact on your final invoice sum.
When Will You Pay for This?
Licenses are a one-off cost payable when you adopt the platform, but you can add additional licenses at any time and change existing user access.
Optional Hosting Cost
Hosting isn't a mandatory property management software fee, but it's something you might want to consider if your provider can store data off-site. Choosing to pay for hosting means you won't need to have an on-site server so that you can enjoy even greater agility across your team.
When Will You Pay for This?
Hosting fees recur every year, in the same way you might pay for a membership or subscription. This covers the cost of a fully managed service and can be added to your property management software pricing at any time if you choose to switch from having a server later down the line.
Ballpark Figures & What You Can Expect to Pay for Property Management Software
Property management software is made up of many different fees, meaning what one company might pay for a system might differ from what another organisation pays.
If you have more users and welcome the option of external hosting, your costs will undoubtedly be higher than someone taking care of hosting themselves with a much smaller software package. However, we won't leave you completely in the dark about how much you can expect to pay for property management software.
As with most services, software fits into a tiered system being designed for different use cases and organisation sizes:
| | | |
| --- | --- | --- |
| Entry Level | For solo entrepreneurs | From £1000 PA |
| Mid-level | For SMEs | From £10,000 PA |
| Enterprise | For large multinationals | From £25,000 PA |
At Grosvenor Systems, our all-in-one Propman platform is designed to sit between the mid-level and enterprise offerings, giving you the option to build a property management package to suit you, your needs and your budget.
Find Out More About Propman
To find out more about Propman's property management software pricing and the platform itself, download a copy of our brochure to discover how you could make property management simpler for both accounting and administrative teams.
Click the link below to get your copy in seconds.