How To Make Your Property Management Business More Efficient
Property management can be complex and time-consuming, so making your day-to-day processes as efficient as possible can go a long way towards growing your business.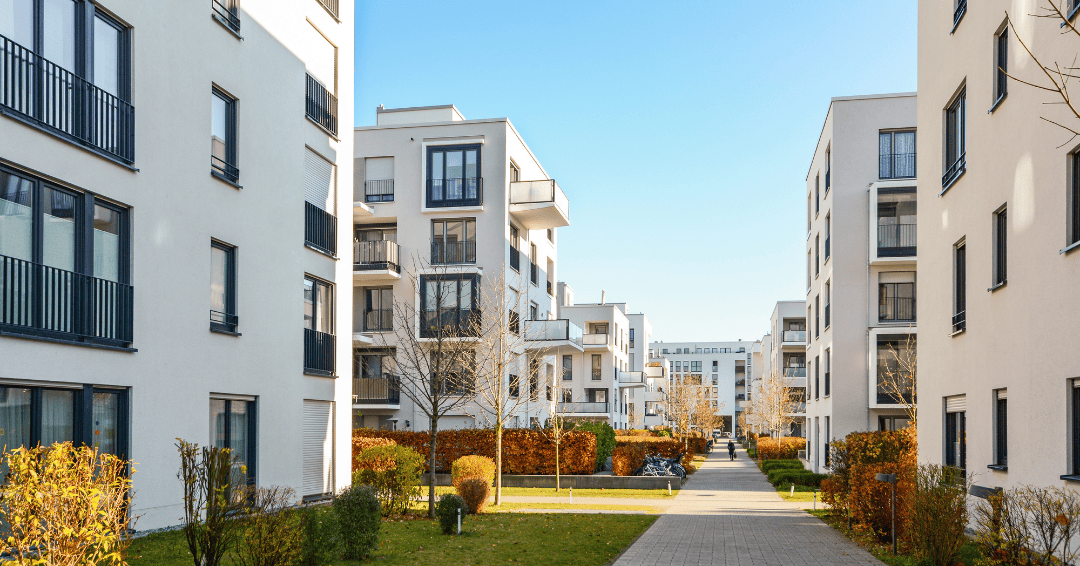 Without the right tools, some areas of your daily work might take longer than necessary.
Implementing a new property management system or upgrading your current software can make your business more efficient. This article will explore how you can achieve efficient property management for your company.
Implementing a Property Management System
If your company currently doesn't use a property management system, you likely rely on manual methods such as spreadsheets to manage your properties.
Although this method may have worked in the past, it's more likely to produce errors and doesn't support scaling your business. Here are some ways to implement a property management system to make your business more efficient.
Centralised Data
A property management system stores your property-related data in one central location. Team members can access the information they need quickly and easily without searching through spreadsheets or other documents.
Automation
Using a property management system means automating many of the manual processes involved in day-to-day property management. Automating key tasks such as maintenance requests, rent collection and lease renewals can save you time and reduce error risks.
Streamlined Accounting
Property management systems can bring accounting and property management closer together. Automating financial tasks can save time and the ability to generate real-time financial reports can enhance business decisions.
Improved Communication
A property management system can enhance your inbound and outbound communications. Tools such as customer relationship management (CRM) software give you a complete overview of your communications, so you can easily stay on top of task progress. Fewer miscommunications lead to faster and more efficient problem resolution.
Improved Tenant Management
Features such as tenant portals can lead to more efficient property management processes. Allowing tenants to submit maintenance requests and pay rent online can reduce the workload on property managers.
Upgrading to a Better Property Management System
If you already have a property management system but feel it isn't meeting your business needs, it might be time to upgrade your system.
You can achieve more efficient working methods by switching to a more robust, feature-rich system.
Improved Functionality
Modern property management systems can offer additional features such as mobile apps, real-time reporting and automation capabilities. These tools can help property managers to work more efficiently and effectively.
Better Support
Your property management system isn't just about the features it can offer. Your solution should come with a comprehensive support network and training regime from your provider. That way, you'll learn about the full capabilities of your system and get answers to your questions in case of a problem.
Increased Scalability
As your portfolio grows, your property management software must support this growth. A more robust property management system can handle this increased workload and keep your business moving forward.
Better Integration
Newer property management systems are designed to integrate with other software, increasing the solution's capabilities. Integrating different software allows you to discover even more efficiencies than your core system can offer.
Why Switching Software Shouldn't Be Out of the Equation
Implementing a new property management system or upgrading to a more robust solution can benefit your property management company in several ways.
From centralised data, improved functionality and extra integration, upgrading to a new system can make property management even more efficient for your business.
Considering a Switch?
Switching from one property management system to another doesn't have to be a challenge. By choosing the right provider, migrating to a new system can be more straightforward than you think.
Switching to a new system is always better than sticking with something that doesn't work for you. Changing to a new solution could unlock your company's potential, but how do you know which system to pick?
If you feel it might be time to switch software but are unsure of things to look out for, our guide can help.
The guide outlines the signs that it might be time to switch, the benefits of doing so and features to look out for in a new system to ensure you make the right choice for your business. To access your free copy of the guide, click below.