How to Become a Good Property Manager in the Next 12 Months
From the traditional role and responsibilities of a property manager to the more new-age activities that can give managers an advantage, we discuss how to become a more effective property manager — in a year or less. Plus, we give you access to a starting resource at the end of this blog.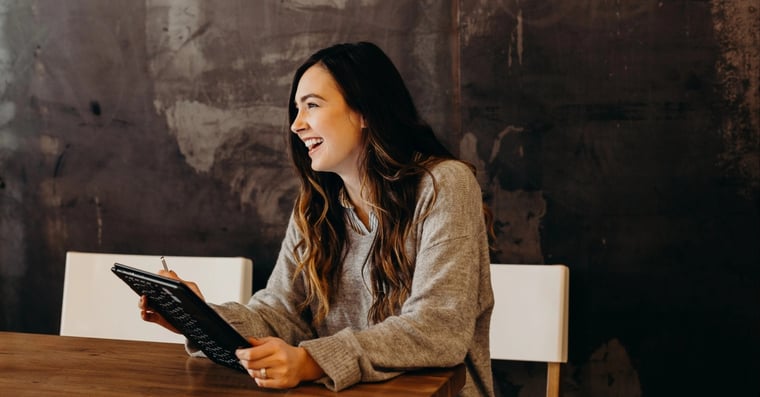 What Makes a Good Property Manager?
As in any role, a good property manager delivers on all accountabilities. For property managers, accountabilities include overseeing rent collection, organising property inspections and managing tenant screenings.
But what else can property managers focus on to excel in their role?
Communication
The art of clear, consistent communication is an important skill for property managers to master.
Take the above accountabilities, for example. Property managers need to send out timely notices to tenants during rent collection. Property inspections involve successful negotiation and coordination of the inspection itself. Finally, in tenant screenings, property managers have to manage all the moving parts of the screening, liaising with the potential tenant and any outside agencies such as a credit check service.
Needless to say, working on your communication skills is paramount to appearing poised and professional.
| Read this blog on Indeed for inspiration on how to sharpen this skill and consider investing in a public speaking course.
Organisation
When property managers aren't communicating; they're organising. In fact, the majority of conversations property managers will engage in are, by their very nature, about organising. Whether arranging maintenance work or speaking directly to the property owner, property managers will always need to keep logistics and timelines in mind.
For this reason, many property managers can be described as having a type-A personality — where one works with a strong sense of competitiveness to achieve. However, organisation doesn't always come naturally, but it can be trained and improved over time.
| Think about shadowing someone with good organisational skills to observe their behaviour and habits. As Totaljobs recognises, harnessing other skills such as delegation and goal-setting can help you feel more orderly.
Processes
Organisation is aided by having defined processes in place that are tried and tested that anybody in the team can carry out. This touches on the management side of the job role by creating ways of working where you, as a property manager, lead by example, but are also comfortable empowering others to do the work.
For example, rent collection is a process. Each month, a property manager will need to collect rental payments from tenants, either by contacting them manually or using automation to speed up the efficiency of the task. The same goes for scheduled maintenance and so on.
Since property managers say efficiency (32%) and maintenance (31%) are their two biggest challenges, it makes sense to start here to polish your processes and increase the operational efficiency of your property management business.
| Some other ways to speed up tasks and fine-tune processes are; playing around with technology to see what it can do for you, asking others what the most frustrating part of the process is, what they'd like to see put in place and surveying tenant happiness to see which areas you can improve on.
Collaboration
Though the role of a property manager is singular, creating a streamlined operation is all about managing a collective with teams that can effectively collaborate and share ideas. Particularly, in property management, administrative and financial teams can have difficulty opening up to each other and being transparent about their inner workings.
As a result, it's crucial as a property manager to use your existing communication and organisational skills to promote better knowledge sharing, whether through a process change such as adopting all-in-one software or simply by fostering a more open workplace culture.
| To encourage collaboration, managers can go down the classic team building route. However, what might be more immediate is finding ways to demonstrate the value of collaboration, showing the common ground between the two teams and highlighting the shared goals each department has.
Budgeting
Property managers are heavily involved in accounting, being responsible for the company's financial performance. Accounting professionals may assist them, but they shouldn't be strangers to balancing the books or engaging in financial forecasting.
We all know revenue is a number one driver and KPI for every functioning business, so take some time to get to grips with the property management business model and which sources of income you rely on the most to keep the ship afloat. What's your number one priority in terms of costs? Is it successfully billing service charges, effortlessly onboarding new clients or smoothly collecting rent?
| Don't be afraid to get a formal qualification in finance. Although property management doesn't require you to be an accountant, many entry-level courses are available online to get you comfortable with the basics.
Tools
Tools and technology are a property manager's friend. While tools can't run a business for you, they can help with much of the heavy lifting — a fact every successful property manager has now embraced.
Diving into proptech can help you solve so many problems. For example, today's most common problems solved with property management software are rent collection, maintenance automation and community communication. But who knows what tomorrow's technology might bring?
| Make use of free trials and professional demos so you can form an opinion before investing. Remember, your responsibility is to strike a balance between the protection of company resources and investment in innovation.
Ways to Improve As a Property Manager (In a Year or Less)
Enhancing your communication and organisational skills and honing in on your ability to budget, test tools, promote collaboration and polish processes all take time. They're a constant point for professional development. We can always improve and become better communicators. We're never finished in the journey of organising and optimising.
But what about quick fixes and habits you can build almost instantly to become better in the short term?
Get Into Good Reporting and Analysis Habits
Something you can start right now is reporting, whether it's scrutinising the metrics yourself or preparing automated reports for your team. Good reporting and analysis habits start with deciding a frequency and a set of KPIs to monitor regularly.
Always Be Open to Experimentation
Changing your mindset is a simple choice. Are you always hungry to learn more? Or are you more of a head-down, eyes-closed kind of person? Make a pact to yourself to broaden your horizons and keep your eyes peeled for potential opportunities. Sign up for relevant newsletters, attend industry events and look for meaning in every moment.
Value Tenant Experience
Surprisingly, fewer than 1 in 5 property managers call tenants a priority — a statistic that makes no sense since they represent our end customer. As a property manager, you can instantly improve by shifting your mindset to align with your customers' experience and improve your overall service.
Strengthen Contractor Relationships
In the same breath; property managers should do more to value those they rely on, making more time for customer relationship management (and in turn, promote greater customer satisfaction). Remember to reach out to your trusted contractors this week to keep everyone on-side. These are the people you might need the most when a maintenance mistake strikes.
Go for Growth — But Not At Any Cost
Nearly half of property managers (47.8%) name growth as a top priority — and they're right to, as having an effective growth strategy keeps your business booming. However, as a property manager, you're the voice of reason. It's better to balance growth with strategies to keep your existing operations in check, so you don't run before you can walk or neglect foundational areas of your business for far-off objectives.
Expand Industry Knowledge
While property managers will benefit from improving their soft skills, having adequate industry knowledge is just as important. Since property is so fast-paced and changes year on year, it's good practice to read an annual report, so you know what to expect for the period ahead.
Read the Propman annual report for 2022 now. Why? You'll learn the biggest challenges facing property managers over the next year, shaping your personal development plan and giving you valuable insights into the areas to improve in your organisation.
Get your copy now. Click the link below.