Checklist: 10 Property Management Software Features Your Solution Needs
If you're asking yourself whether your property management software is doing all it can for your business, it might be time to consider a new solution.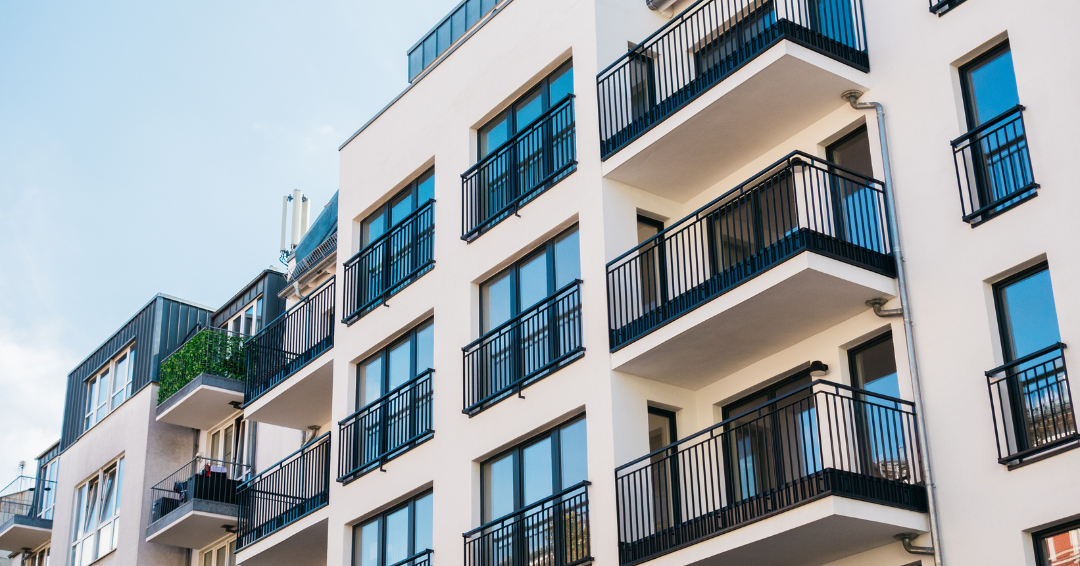 There's a range of options available on the market, but for your software to have the most impact on your processes, it should have several key features.
We've compiled a property management features checklist to compare against your current solution, so you can determine whether it might be time for a change.
1. Tenant, User and Client Portals
Your property management system should provide tenants, clients and users with an online portal that allows them to access important information, including lease agreements, payment histories and maintenance requests.
This can reduce administrative tasks and improve lines of communication with tenants and owners.
2. Maintenance Management
Maintenance management features allow tenants to submit maintenance requests online, with property managers able to track and prioritise those requests.
Streamlining this process ensures the prompt and efficient handling of maintenance requests, offering improved communications, insight and analysis.
3. Accounting and Finance Management
Your system should have robust financial and accounting capabilities for rent collection, financial reporting and expense tracking tasks. These features will help you keep accurate financial records and make informed financial decisions about the properties you manage.
Some property management systems allow you to leverage Bacs and Direct Debit tools to streamline your payments and make collecting payments an automated and straightforward process.
4. Built-In CRM
Customer relationship management (CRM) tools allow you to manage all communications in one place, giving you total visibility over your inbound and outbound communications.
CRM tools will strengthen your relationships with tenants, clients and suppliers by managing all communications effortlessly throughout the customer journey.
5. Automation
One of the main features you should look out for in a property management system is the number of daily tasks you can automate. This key time-saving function can allow you to focus on growing your business.
Examples of tasks that a property management system can automate are:
Service charge budgeting
Arrears chasing
Reminders
Workflows
Rent collection
Maintenance requests
Renewals
Tenant notifications
Automation is becoming a vital area of modern property management, so ensure your property management system fully supports you.
6. Powerful Reporting Features
Access to comprehensive reporting software can help your company make more informed business decisions, leading to business growth.
Key reporting features that can give you clear visibility over your data include:
Flexible, fully customisable report builder
Export to Word or Excel functionality
Report scheduler
Budget vs actual
Service charge analysis
Maintenance reports
Financial statements
Fixed asset and utility meters
Analysing your business performance with these tools could take your company to the next level, as you'll always be aware of the areas you should target for improvement.
7. Hosting Functionality
If your business relies on or wishes to offer remote working to your employees, then your property management software should support this.
Cloud-based software or hosting opportunities can modernise your company by offering remote work to those who are hands-on with property management software daily.
By hosting your property management software in a hosted environment, there is no longer a need to host the software in an on-premise server environment. Users can enjoy the benefits of a cloud-based model — accessible from anywhere with an internet connection — while maintaining a private server's security.
8. Customisation and Integration
Your system should offer customisation options that allow you to manage the solution to suit your business needs. It should also seamlessly integrate with other software to ensure efficient and error-free working.
Your solution provider should work closely with your business to ensure the system is optimised to work as effectively as possible.
9. Security Features
Many older property management systems can leave you prone to compliance issues or cyber-attacks. As you hold sensitive information inside your property management system, you must have adequate security features to protect this data.
Modern security features include two-factor authentication, access control settings and encryption. The best software will have the most comprehensive security measures to protect your business from external threats.
10. A Provider That Cares
Last but certainly not least, the support you receive from your software provider should continue after your integration.
Look for providers with dedicated account managers and a good reputation for providing excellent client support. This way, your questions will always be answered, preventing downtime and service disruption.
Need Help Choosing a Solution?
If you're considering moving away from your current property management system, there are many things to consider.
We know you want to make the right decision for your business, but understand it can take time to truly analyse whether you'll feel the full benefits of a new solution. That's why we've put together The Property Management Software Switching Guide, which outlines the benefits of switching software.
By reading the guide, you'll understand whether it's the right time to change systems, what to look for in a new solution and a breakdown of the migration process.
To download your free copy of your guide for life, click below.