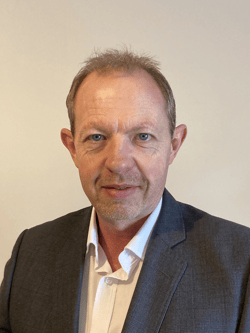 Kevin Last

Senior Business Analyst
Kevin joined Grosvenor Systems in 2018 and has been supporting our clients ever since. Kevin's role as a Senior Business Analyst means that clients will hear from him during their implementation and he also gets involved with the consultancy, setup and training side of Propman. Kevin's main goal is to make sure the client's needs are met and the project goes to plan with the ultimate goal of successfully getting them 'live' on Propman.

Since joining, Kevin has worked on a range of projects, from two user systems, to 40+ user Propman implementations.

"I started my professional life as an electrician. After a few years I realised this was not for me so I started studying for my accountancy qualification. I was taken on by P&O at a junior accountancy level and worked my way up. In 2001 I joined a software company as an implementation consultant and this was the start of my current professional career. One of my proudest achievements outside of work would be raising my daughter."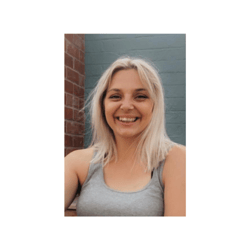 Natasha Fura

Business Analyst
Natasha has joined Grosvenor Systems as a Business Analyst, working closely with new clients to implement their Propman System as well as with existing customers who are looking to use more of the product.

Natasha works with both new customers throughout the implementation process, and also with long term customers as part of Propman business reviews whereby Natasha reviews your current processes to ensure Propman is being used to its full potential. You might also hear from Natasha if a ticket has been escalated from Customer Care to the Professional Services team.

Natasha previously worked in an accountant's practice, managing a portfolio of client accounts using a wide range of accounting software. She later moved into project management within the construction trade before joining Grosvenor Systems.

"Outside of work you'll find me in the countryside with my dogs and horses, I also have a background in agriculture so offer a helping hand during lambing season."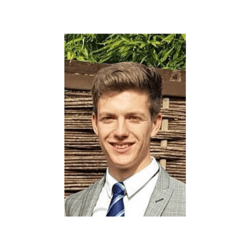 Adam Gardner

Implementation Consultant
Adam is an Accounting and Finance graduate with experience ranging from reconciliations to year end accounts and accounts payable, all with the aim of refining organisations' accounting processes.

As a client, you will hear from Adam during the initial Propman setup phase. Additionally, he reaches out to clients to see how they are getting on with Propman and to check if they need help with any issues, or if there are any areas of the system not being used that they would like training on.

"Within this role I want to help clients make the best use of Propman and to make their day-to-day work and usage of the system as easy as possible. I like to build positive relationships with clients by understanding their business needs and providing relevant and useful support."

Outside of work, Adam is an avid hockey player and has represented his local club, county and university teams. Off the pitch, you'll find him in the kitchen trying new recipes and cooking dishes from different cuisines.