Transitioning from spreadsheets to property management software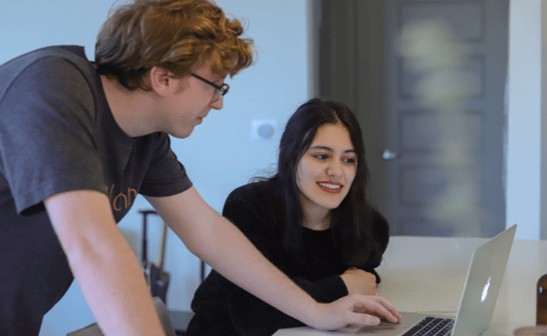 Join Senior Business Analyst, Kevin Last who is discussing best practice when transitioning from spreadsheets to property management software.
Many property management teams use spreadsheets as their primary system to manage a whole range of data. As your business grows and takes on more properties, relying wholly on spreadsheets becomes unmanageable and has inherent risk. This is often when businesses start to look for alternative options and explore various property management software solutions.
There are many benefits of using specialised property management & accounting software over spreadsheets, including having a centralised system where all your data is kept, set structures, routines and procedures, as well as automated procedures such as diary reminders to ensure regulations and time frames are maintained. A specialised property management & accounting software system also provides the most accurate and comprehensive reporting suite for both your property management and accounting teams.
So, what does the move look like?
Every property management accounting software provider will have their own nuances that they recommend to users transitioning from spreadsheets to property managing software.
I'm going to share with you today what I think are some of the most important elements of the process from our 30+ years of experience at Grosvenor Systems.
Cleansing data
Moving from spreadsheets to property management software is a great opportunity to cleanse your data and delete historic information you no longer need. It's easier and more productive for your team to start working on your system with the most accurate and useful data possible. Some examples can be removing old client data or ensuring you have all the right documentation and correct dates and amounts ready to be uploaded.
The right people
Using a dedicated software consultant from your chosen system will be paramount to your success as they will be able to guide you through the process while understanding the software and your business needs. Alongside your dedicated software consultant, we would recommend having an internal point of contact in your team who will take charge of loading the data.
Quality Check
As you might expect, there are some final tweaks and checks to ensure that your team is ready to go live with your new software on launch date. The vast majority of your data will be able to be imported directly into the software, but there might be some slightly more complicated elements that will involve some form of manual entry and setup. Great communication between you and your dedicated software consultant here will be really important to the success of the project.
Testing
As a final check, together you should be running multiple tests on the data once uploaded to check that something hasn't been missed or mapped incorrectly. If so, a fix at this point is much easier and quicker to do than one further down the line.
We hope this has answered some of your questions about moving from spreadsheets to a specialised property management software system such as Propman. To learn more about the benefits of consolidated accounting software and how it compares to the other solutions, download our guide.