The Complete List of Property Management Events to Attend [2022]
With restrictions easing across the board, there are more opportunities to attend property management events this year.
Attending events — or watching webinars, Fixflo's are our favourite — is one of the best ways to learn and develop in the property industry, so it's good to get some activities booked into your calendar before your schedule becomes too stacked. There's something to suit everyone's schedule with online and in-person options on the list.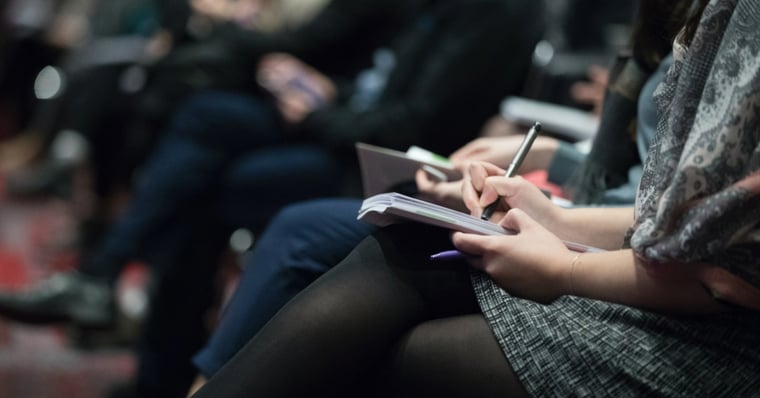 You can also skip to the end of this post for a quick and easy way to see what's ahead for 2022. You can download our State of Property Management Report designed to guide property managers through the next 12 months. With it, you'll get lifetime access to our expert analysis in a format that's easy to save and share.
---
Delivering Net Zero Commercial Retrofits
Date: 4th May 2022
Location: Online
This sustainably-focused event hosted by the UK Green Building Council will celebrate the launch of a new UKGBC publication catered to Built Environment professionals. Hosted online, the session is more accessible than most, providing insights around meeting performance requirements in your next project.
---
IRPM Annual Seminar
Date: 12th May 2022
Location: London, UK
Each year, The Institute of Residential Property Management hosts a seminar to discuss changes to government policy and new market trends. Promising to be an insightful event and a key way to keep up-to-date with sector news, it's expected that tickets will quickly sell out for the central London venue.
---
FOOTPRINT+
Date: 7th June 2022
Location: Brighton, UK
This large-scale exhibition is one of the UK's newest property net-zero events with a blend of exhibitors, on-stage speakers and fringe events. By attending, you'll see thought leadership from representatives of every sector in the UK property market, discussing the implementation of state-of-the-art methods to achieve net zero in real estate.
---
Future of Retail
Date: 15th September 2022
Location: Manchester, UK
Place North West will open up a discussion about retail investment and development opportunities, especially since the development of e-commerce has impacted the physical shopping landscape.
---
Leasehold Manchester 2022
Date: 15th September 2022
Location: Manchester, UK
Hosted by News on the Block, Leasehold Manchester 2022 is a one-day interactive event for those in the property industry. As well as a range of keynote speakers, there's an opportunity to get more practical with a post-event workshop.
---
The Property Management Awards 2022
Date: 24th November 2022
Location: London
Celebrate the best in industry across a range of property categories and attend for the chance to be nominated. The Property Management Awards 2022 is one of the largest gatherings of property professionals, with over 1,000 attendees last year.
---
Short on Time? Stacked Agenda? Still Looking for More?
Download our State of Property Management 2022 Report for a supplement to all this year's events. We focus on the greatest property management challenges, providing insights on how to tackle them. Plus, you can keep your copy forever to refer back to or share with others on your team.
Click the banner below to gain clarity and keep up to date with the market.