Tech's Power of Transformation for Corporate Occupiers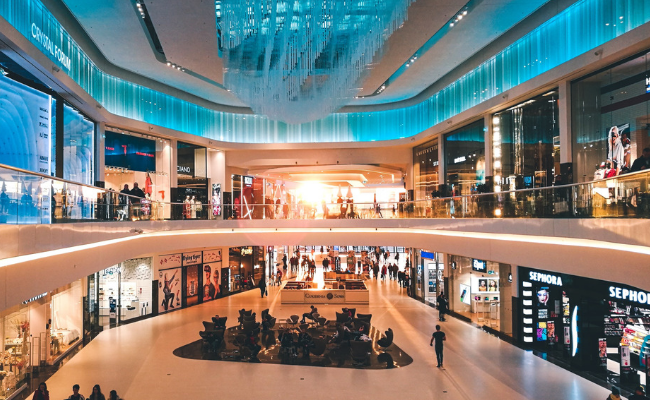 Property managing software can often be viewed as just being geared towards agent's requirements, so can occupiers see the same commercial benefits from investing in a system? In our latest blog, we hear from three corporate occupiers who discuss ways that property management software has had an impact on their business.
Day to day recording and storage of property details
One of the most popular words in property (and other industries) currently is data. How you manage it, what data you collect, how to keep it safe, how to access it and how to use it to make better and more informed decisions, are all topics being widely talked about and discussed by leading figures in the industry.
For occupiers, with large and often complex portfolios, how you manage your data and get the insights you need from it often comes down to the systems you use.
The British Red Cross use their integrated property management system to handle the everyday tasks and storage of data that managing their extensive retail portfolio creates. Evan Stewart, their Systems Management Accountant, sees significant value in the comprehensive storage of data that property management software provides:
"We use our property management software on a daily basis for recording details of properties, buying and selling properties, all lease information, rent, rent review information, rates, insurance values, capital values, asbestos etc. The system allows us to make good time savings, and we have a strategic plan for each of our properties, which we store on the notes function."
Keeping track of rents
For property occupiers with a large portfolio, manually keeping track of rent can be a complex and time-consuming task. This was the case for The Edinburgh Woollen Mill, who's portfolio includes 265 mainstream high street stores, 88 speciality tourist shops and 27 destination sites throughout the UK.
Michelle Grieve, their Management Accountant, explains how they improved their rent processes:
"For us, the most useful feature of our property management system is keeping track of rent payments – knowing exactly what has been paid and what hasn't. This was particularly useful when we acquired Jane Norman who had their own separate system.
Before installing our property management system, all rent and rates were managed manually using spreadsheets and paid by standing order or Direct Debit, so making changes was very work intensive as the bank had to be notified each time. We now pay everything by BACS and we're able to make and monitor changes much more easily."
Portfolio reporting made easy
Having the tools to report on your portfolio in real-time can provide property occupiers with the insights to make smarter, more informed decisions.
Chris Radford, Estate Manager at The Met Office, explains what this new level of insight has enabled them to do:
"The ability to produce a range of user-defined reports has enabled us to swiftly extract a range of data on the estate in a much quicker and easier to read format than was previously possible in the same time frame. This has led to improved budgetary controls and strategic and scenario training across the estate. Our property management system enables the creation of bespoke analysis groups and keynotes to suit your specific requirements."
Simplifying property management accounting
One of the main ways that property management software creates a return on investment is in the time saved by automating processes. This is especially effective when it comes to speeding up financial processes as Michelle from The Edinburgh Woollen Mill explains:
"We use our property management software to raise invoices and we've been pleased with how much this has simplified the process. It was always complicated by the fact that many of our clients have different agreed terms, e.g. some only pay 50% of their insurance or service charges. Previously, all invoices were managed using spreadsheets, which made it very difficult and time-consuming to manage these changes. Now the process is so much quicker, taking just 5-10 minutes for all companies. We're also able to raise invoices in advance, which is immensely useful on the accounting side of things as you don't have to accrue for upcoming invoices."
Never miss a key date
The larger the portfolio, the more complex and difficult keeping track of key dates can be.
Occupiers turn to property management software to provide automatic notifications to ensure that your team don't miss an important rent review or lease break.
This has become an important tool for the Edinburgh Woollen Mill team, as Michelle explains:
"Our property management system's inbuilt Diary is extremely useful, reminding us of rent review deadlines and ensuring that no important dates are missed. We also use the Jobs feature to record all maintenance work required and linking all related documents (e.g. quotations) for quick and easy access by the relevant manager. Managers are able to log in and review up to date information, which has really sped up the previously cumbersome authorisation process."
By stripping away inefficiencies, consolidating your data into one integrated system, and having the tools to produce real-time reports, property management software can create a solid foundation to transform how occupier portfolios are managed.
Edinburgh Woollen Mill, The Met Office and British Red Cross all selected Propman as their chosen property management and accounting software.