Spotlight on Green Developments
Today we are shining the spotlight onto some of the most groundbreaking green developments in the UK and the teams behind them who are paving the way for a more sustainable future for the built environment.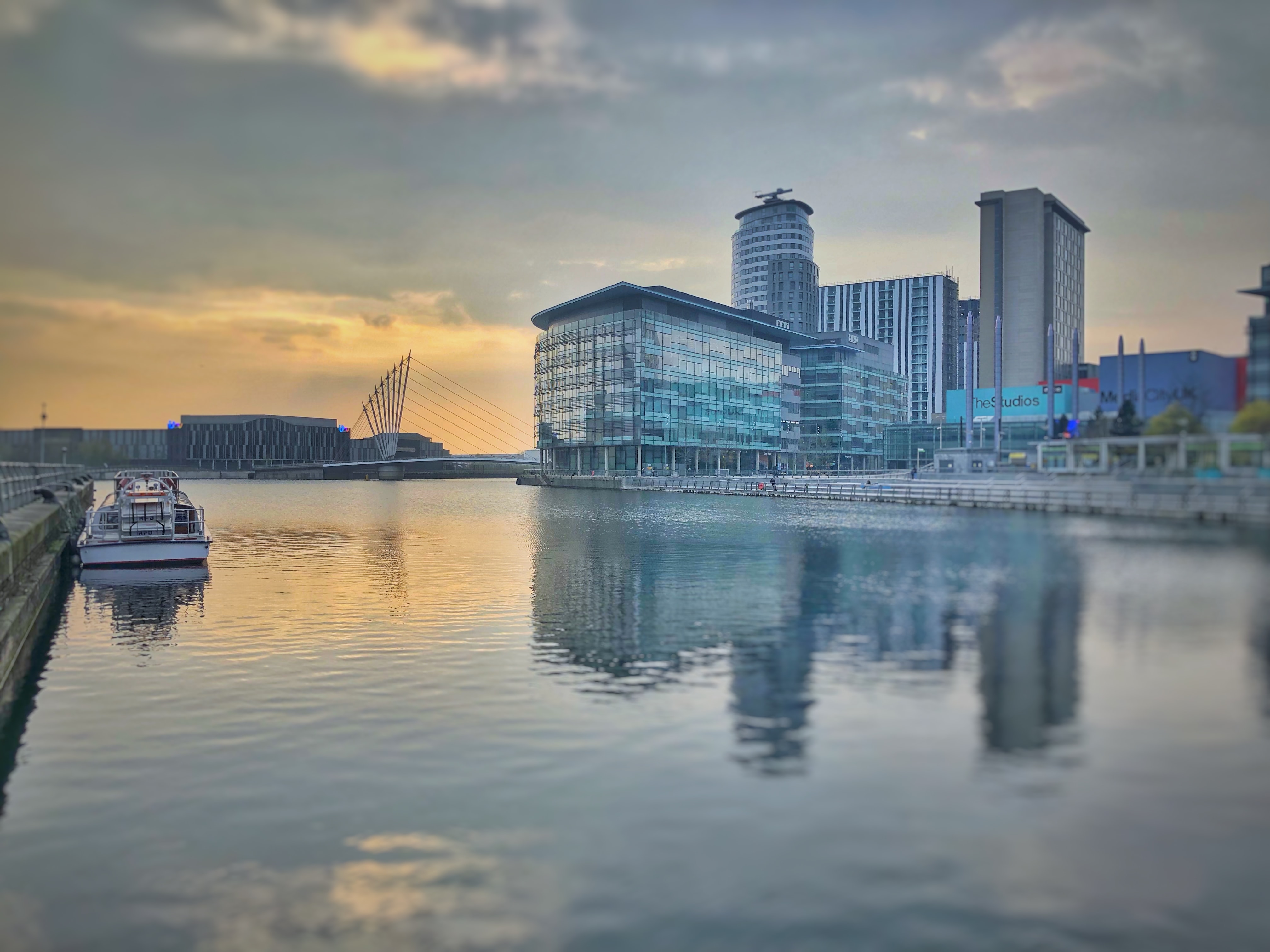 IQL, Stratford
International quarter London is the re-imagined destination that has emerged from the 2012 Olympic Park in Stratford, with sustainability engrained from its conception.
Two of the IQL's office buildings, the Pavillion and 2 Redman Place have achieved an Outstanding award from BREEAM, which is the highest achievement awarded.
"By building with low-carbon materials such as responsibly sourced timber, alongside efficiency measures such as smart metering, water-efficient fixtures and waste minimisation processes, these buildings minimise their impact on the environment and can operate sustainably into the future." IQL
You can read more here -
Timber Pavilion at IQL has 'outstanding' sustainability credentials (lendlease.com)
Sustainability at IQL | Office Sustainability Initiatives london (internationalquarter.london)
Media City, Salford
MediaCity, the landmark commercial development in Salford has been built on the foundation of the Manchester Docks which was once one of the world's biggest industrial ports. Therefore, taking from its history of innovation, vision and international trade, the new development is "all about high-spec connectivity" and is leading the way for creating a truly modern business hub. It is no surprise that the development has attracted the likes of the BBC, ITV and Kelllogs to relocate their northern HQ's to Salford.
Sustainability is a hot topic at MediaCity, and back in 2011 it was the first development in the UK to achieve the BREEAM Communities standards. Then, in September 2020 they verified six of their buildings as Net Zero Carbon, using the UK Green Building Council's 2019 framework definition. MediaCityUK has also been recognised by the Green Flag Award Scheme as one of the very best in the world.
You can read more here -
Sustainability - Media City UK
11 office buildings become first to accomplish net-zero carbon status (pbctoday.co.uk)
GreenSCIES, London Borough of Islington
On a slightly different angle, GreenSCIES (Green Smart Community Integrated Energy Systems) is aiming to reduce carbon emissions and tackle fuel poverty across the London Borough of Islington. The council has ambitions to be a net zero carbon borough by 2030, and GreenSCIES will help to deliver low-carbon heating, cooling and power to residents and businesses in Islington, and also help to power the growing demand for electric vehicles.
You can read more here -
CASE STUDY: Green Smart Community Integrated Energy Systems (GreenSCIES) - UKGBC - UK Green Building Council
GreenSCIES | Green Smart Community Integrated Energy Systems
With the race to Net Zero Carbon a key government goal, it is evident that all businesses within the property industry will be moving towards ways of working more sustainably over the next few years as we all will have a part to play in meeting this target.
You can read more about other property trends in our report below.