7 Pieces of Simple, Actionable Advice for Property Managers
Being a property manager is demanding. It's a role that requires a diverse range of skills and responsibilities in an industry that's always changing. What the sector needs from a property manager today might not stand up tomorrow.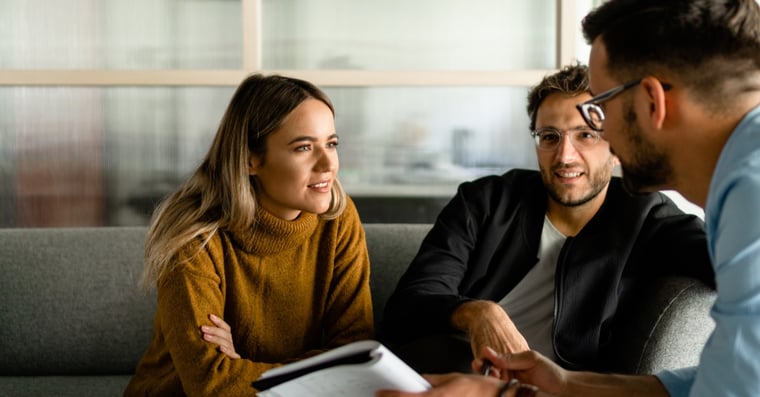 As such, property managers are constantly faced with many challenges, some of which are more common than others, with some completely new obstacles to overcome. So, how can an individual thrive in such a volatile position and become the best property manager they can be? We asked experts from the property industry.
Tip #1: Be a Relentless Problem Solver
Licensed Realtor Omer Reiner says:
"As a property manager, you get called on for a lot of things. Don't get frustrated or annoyed by this. Instead, take pride in being the person who can get things done. This mentality will help boost your productivity and allow you to enjoy your role as a property manager."
Tip #2: Learn to Listen
CEO and Co-Founder Matt Woods says:
"A successful property manager has an exceedingly high level of patience. For instance, a good property manager doesn't take it personally or internalise when they're being called on by a property owner for something out of their control. Experienced property managers understand owners often need someone to vent their frustrations to.
"This is typically the property manager who acts as the middleman, bearing the brunt of these frustrations. Good listening and communication skills will help a property owner to stay level-headed and ultimately achieve success."
Tip #3: Master the Maintenance Process
Director of Marketing Josh Matteson says:
"When working with established outside vendors, try using a higher maintenance limit on work orders. If you have a vendor that you trust, you will save time and money on second trips to properties. If the work can be completed in a single trip, then you, the tenant and the vendor are all happier."
Tip #4: Automate (Almost) Everything
Owner and CEO, Erik Wright says:
"If you're continually putting out fires and bailing out water, you can't expect to create traction and move your firm ahead. Fortunately, technology exists that is very effective, shockingly affordable and remarkably simple to use, allowing you and your team to focus on more growth-related issues.
"Much of the grunt work is transferred from humans to machines through automation. Even tiny property management companies can now accomplish more with less, increase efficiency, and become more competitive."
Tip #5: Build a Team You Can Trust
Consultant Krisztian Riez says:
"A property management company is only as good as its team. You can't manage multiple clients if you don't have the right talent in your corner. Make sure you choose people with the relevant skills who are proficient in the use of proptech and are keen to keep up to date with the latest industry news."
Tip #6: Find Reliable Tenants
CEO Leonard Ang says:
"This can mean a few different things. A good starting point is simply finding tenants who will keep their properties in good condition, but the really great tenants are ones you can rely on to help out around the building and accurately report issues.
"The key to this is regular, personal communications and effective tenant screening. Getting to know your tenants — be it direct or via a building manager — is the key to finding and keeping the good ones."
Tip #7: Focus on the Future
CEO Isaiah Henry says:
"In every community, one thing is certain: change. To be an effective property manager, you must evolve as your community's goals switch, market conditions fluctuate and legislation changes. Your ultimate objective is to not only meet but exceed your resident and occupant's expectations. To do this well, you must always be looking ahead. Focus on the future instead of the past."
Ready to Focus on the Future? Download Our Annual Insights Report
The state of property management report has arrived for 2022. It's time to see what's in store for the next 12 months and use this intel to inform property management strategies. Become a better property manager just by reading.
Click the banner below to get yours.