Q3 Update
As Q3 comes to a close, we are thrilled to bring you up to speed on the exciting happenings at Grosvenor Systems. Our team has been hard at work making significant strides in various areas of our business.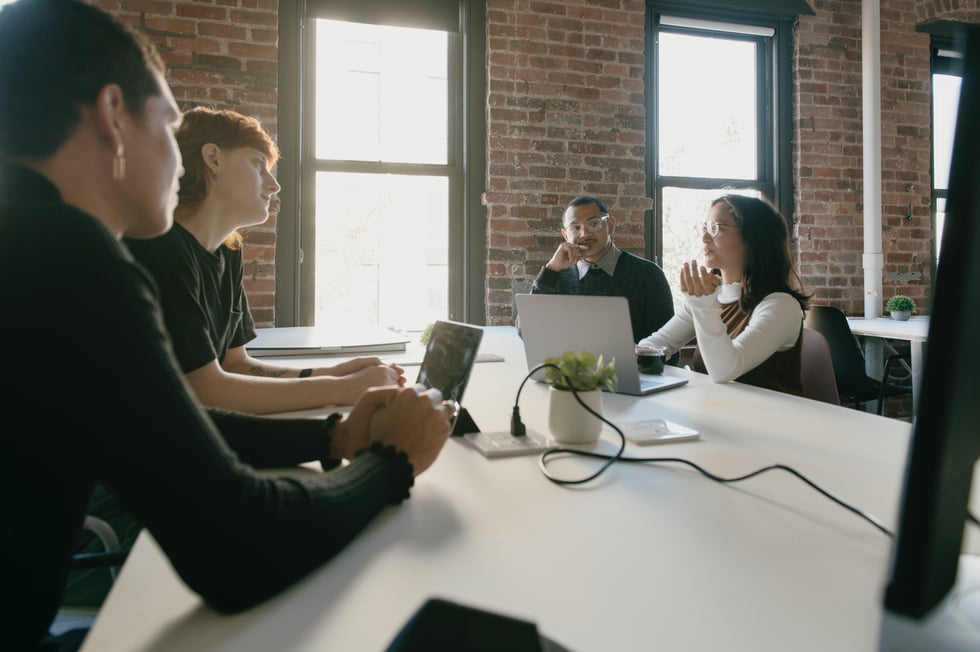 First and foremost, we would like to introduce you to Guy Wendon, our newly appointed Sales Director. With his extensive experience, Guy is poised to drive growth and develop go-to-market sales strategies. His expertise will not only create new business opportunities but also provide enhanced support for our existing clients. We are confident that Guy's passion and dedication, combined with his impressive track record, will propel Grosvenor Systems to new heights.
Additionally, we are delighted to welcome Alex Morelis as our Head of Operations. With Grant Chaplin moving into the position of Managing Director, Alex's appointment is a natural progression. With 25 years of experience in operations, Alex brings a wealth of knowledge in delivering exceptional service across various departments. His role will focus on streamlining our customer experience, ensuring seamless interactions across our Customer Care, Professional Services, and Deployment teams. Both Guy and Alex have joined our esteemed Management Team, and we are excited to have them on board.
In other exciting news, we are proud to announce the completion of our office refurbishment. Our newly renovated space not only reflects our commitment to sustainability but also fosters an environment conducive to collaboration and coworking. By making environmentally conscious choices in the materials used, we have created a healthier workspace while also reducing our carbon footprint. This revamped office space will undoubtedly inspire our team to thrive and continue delivering exceptional results for our clients.
Moreover, we are delighted to announce our exciting collaboration with Bidwells, who are embracing the power of our Xenith invoice scanning solutions. This partnership exemplifies the growing demand for efficient, paperless solutions and showcases the remarkable effectiveness of our cutting-edge technology. To discover how our Propman software can streamline your operations and help reduce paper waste, don't forget to speak to your Account Manager. This collaboration highlights the growing demand for paperless solutions and showcases the efficiency and effectiveness of our technology.
As we wrap up Q3, we want to thank our team for their hard work and dedication. With exciting developments on the horizon, we can't wait to share more with you soon. Stay tuned for more updates from Grosvenor Systems!