Spreadsheets vs Dedicated Property Management Software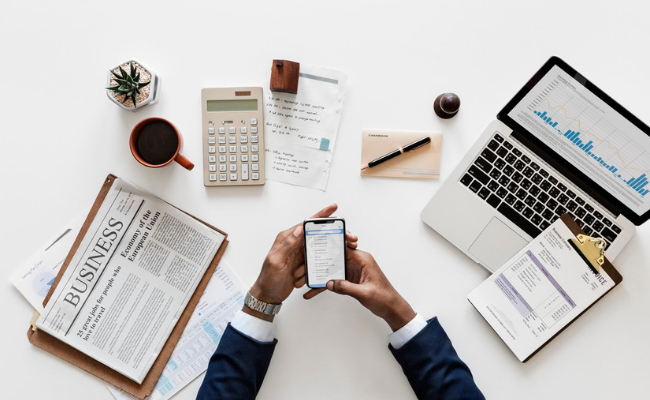 Property owners face many challenges when growing a portfolio, but one of the most critical to get right is which system you rely on to manage it. In our latest blog, find out about the commercial benefits of using a dedicated property managing software, directly from three owners who have all made the switch.
Using a combination of spreadsheets in conjunction with a separate accounting package is one of the most common and cost-effective solutions that property owners use to manage their portfolio.
For relatively small portfolios, this method can work well and it can provide the tools you need to keep things in check. However, for owners looking to grow their portfolio, relying on systems not designed for property management processes and procedures can create some unwanted roadblocks.
JJ Fox, Robert Hitchins and Centaur Property Group, are three property owners who all made the switch to specialist property management software. They discuss 4 key areas where property management software has created a return on investment for their businesses.
Supplier payments
One of the biggest return on investments that property management software creates, is where it can save you time.
The supplier payment run is just one of many processes which this applies to. Jan Harris, an Accountant at JJ Fox, explains where their dedicate property mangement system has saved them time:
"Before making the switch to our new property management software, all suppliers were paid by cheque. This labour-intensive process has now been replaced by an automated payment routine, which allows supplier payments to be processed quickly and easily by BACS, saving the team significant time and effort. In addition, Bank Reconciliations which were all done slowly and laboriously on spreadsheets, are now completed by the system with only very minimal effort."
Integrating property management and accounting
It can be relatively quick and easy to find a comprehensive property management system, and just as easy to find a comprehensive accounting package, however, it is not as easy to find a system that does both, and does both well.
Andrew Clark, Accounts and Administration Manager at Robert Hitchins, talks about the benefits of using a system that is fully equipped and capable of managing both functions:
"Integrated accounts were absolutely key, and not many of the packages we looked at had the required functionality. Our property management software provides full accounting functionality including, of course, automatic rent invoicing, extensive cost analysis and recovery and service charge reconciliation – all of which we have found to be the best features of the system. There is a lot of flexibility, it's multi-layered and very logical to navigate."
The importance of reducing the number of systems is also shared by Centaur Property Group, as their Finance Director, Stephen Jones explains:
"The company was using three separate systems comprising of Excel spreadsheets, a separate accounts package and a basic bespoke property management package. We wanted to get an integrated system that consolidated property and accounts information in one place electronically."
Flexible reporting
With the rise of PropTech, there's a lot of talk in the real estate industry around utilising data to make better, more informed commercial decisions. This places a greater importance on how you access and report on your data.
Property management software can provide a full, 360-degree view of your business and the team at JJ Fox value their software's reporting flexibility as Jan explains:
"One of the great things about our property management software is the ability to set up our own user-defined reports, easily allowing the extraction of information (sometimes vast amounts) easily, and organising it into a clear and transparent format. These reports, which are automatically exported to Excel, can be tailored to our exact needs and can be designed to suit any particular requirement."
Ready to make the move away from spreadsheets to a software that delivers great functionality and valuable, data-driven insights?
When it comes to choosing the right accounting software for you, you'll be in search of a solution that's been designed to help your team and your business prosper.
Deciding which system to invest your time and money into can be a difficult call to make. Compare the cost, features, functionality, reporting capabilities, data accuracy and user-friendliness of a number of options with our free download, to make sure the next move you make is the right one.