Enable Service Charge Accounts with Propman
Management and production of your service charge accounts is one of the many mandatory block management tasks you'll be familiar with. But, as your property portfolio grows, it can become increasingly difficult to stay on top of responsibilities such as service charge account management.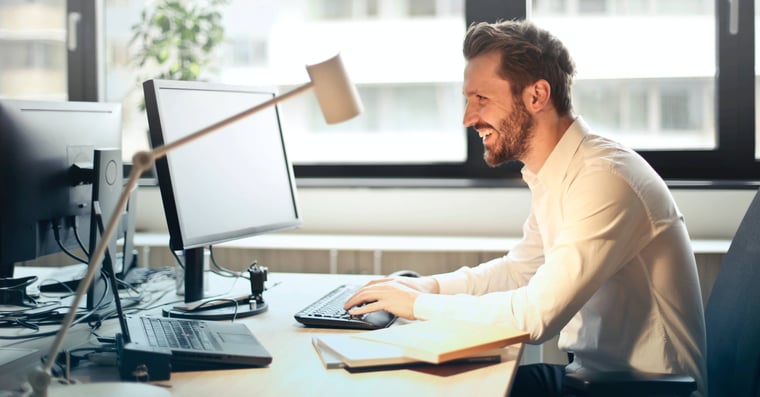 However, there's a way to alleviate the demands of your service charge account responsibilities — specialist property managing software.
Propman is a comprehensive property management and accounting software tool that can elevate your business' capabilities. By streamlining your service charge processes, you'll be able to manage service charges across a large number of properties and create more time to focus on higher-level tasks.
Why Managing Your Service Charge Accounts Is Important
Service charges are amounts tenants pay to cover the expense of communal maintenance and can include repair, improvements, insurance or landlord costs of management.
RICS Service Charge Standards are mandatory for all RICS professionals. RICS implemented these standards to ensure fair and transparent costs to all tenants. The Housing Act 1996 states landlords can't exercise a right of re-entry for a service charge payment failure unless the charge is determined by a leasehold valuation tribunal or a court.
Alongside this, the Landlord and Tenants Act 1985 outlines that service charges should only be payable to a reasonable extent to prevent leaseholders or property management companies from spending too much on services or maintenance. The same Act describes the '18 month rule' for service charge accounts — tenants must make service charge payments within 18 months of the incurred costs.
In summary, there's a lot to think about if you want to stay on the right side of service charges. However, there is a way to make your life easier by streamlining your service charge processes.
How Propman Can Make Your Life Easier
The right software can remove many property management burdens by automating your processes. Propman can automate many everyday tasks, moving you away from manually maintaining error-prone, complex spreadsheets.
So, you'll not only significantly reduce the risk of error but also give yourself more time to focus on the things you love about property management. With integrated structuring, automation and reporting, Propman can make your service charge worries a thing of the past.
Propman and Service Charge Accounts
Propman can streamline your service charge processes in several ways.



Structure
Propman allows you to store your service charge schedules for each property split by expenditure types. Plus, you can keep percentage apportionments for each unit on your schedules and a budget value for each expenditure type for each service charge year.
Adding structure to your service charge processes will allow for easier management and organisation for you and your staff.
Automation
Propman can apply percentage increases or decreases to your service charge budget or actual amounts from a previous service charge period. Then, Propman will automatically calculate your budget for the next service charge period.
As part of configuring the new budget, Propman also automatically calculates the new service charge amounts that each leaseholder needs to pay and updates their lease charge details.
When a service charge period ends, Propman automatically compares expenditure incurred — split by expenditure type — to the budgeted amount and identifies the difference. Then, it calculates any balancing charges or credits leaseholders need to pay in relation to any underspend or overspend you have made.
By automating your service charge processes, you'll move away from menial, repetitive tasks, freeing up valuable time for your other property management responsibilities.
Reporting
Propman software allows you to quickly and easily produce:
Service charge 'Budget v Actual' reports at a summary level or by individual leaseholder
Individual tenant apportionment reports, showing a detailed analysis of spend compared to budget, the leaseholder's contribution and any corresponding balancing charge or credit
The budget amount for the next service charge period at a summary or individual leaseholder level.
Let Us Show You What Propman Can Do
As well as your service charge accounts, Propman can streamline many other property management responsibilities. The all-in-one property management and accounting software has several outstanding features, such as:
Flexible reporting
Real-time reminders
Bulk processing of arrears chasing
Comprehensive accounting functionality
Maintenance works management
Communications management
Centralised storage for quick and easy access.
Propman is used by over 250 businesses and is a powerful tool that can help streamline your company's day-to-day operations.
We'd love to show you how it can take your business to the next level. Our demos provide an in-depth presentation of the software, showcasing how Propman's capabilities can change the way you work.
Book your demo today by clicking below.