How Propman Can Help to Automate Accounts Payable
Propman software can take care of all essential property management and accounting tasks, including accounts payable. With automation, you'll significantly reduce the risk of human error and save time you can allocate to other areas of your business.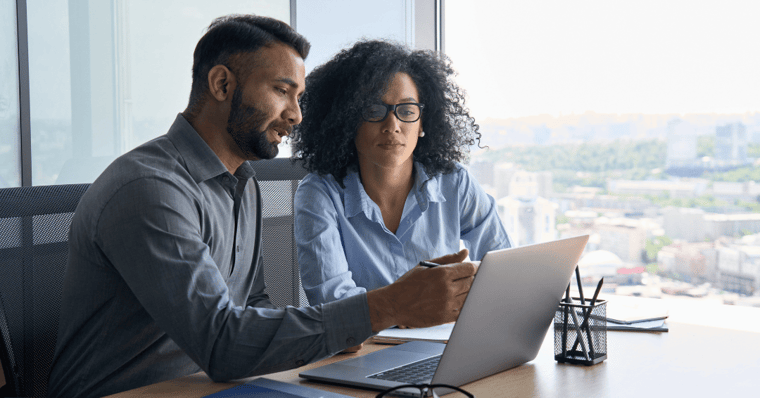 In this blog post, we'll look at how Propman streamlines your accounts payable processes, allowing your company to grow.


Automation Functionality
Accounts payable (AP) refers to the short-term debt and liability your business owes to the suppliers that have provided your company with services or goods on credit.
The accounts payable process includes four steps, some of which can present risks when completed manually. These steps are:
Invoice capture: This involves manually entering invoice data into your system. Manual input can lead to human error and inaccuracies, so it's best to automate this step.
Invoice approval: Invoice approval involves the review and approval of supplier invoices before you make a payment.
Payment authorisation: Once the invoice is ready to be paid, you must get authorisation to do so. Details of when you intend to make the payment, the payment method and payment sum will need to be submitted.
Payment execution: The payment is submitted and remittance details are sent to the vendor following authorisation. The invoice can then be closed in the system and filed into various repositories.

These steps traditionally involve a lot of manual work, but with the help of Propman, you can automate this part of your business effectively.
Accounts payable automation allows you to submit and approve purchase orders and invoices for faster processing and better tracking. Plus, you can keep track of your spending in real time by working from a single source of truth.


Features
Propman has several specialised features relating to accounts payable automation. Let's explore these to see how Propman can help your business grow.
1. Streamline the Process Between PO to PI
Processing purchase orders and proforma invoices manually can be time-consuming. This often requires human input, which can take time away from higher-level tasks.
Propman allows you to streamline and organise your purchase ordering process with integrated workflows and purchase order limits. Raise purchase orders, store estimated costs, link to stored associated invoices and enable on-screen authorisation in one central location.
2. Input Invoices in Bulk Automatically
Inputting invoices manually and individually is a time-consuming process which can subtract time from other vital areas of property management.
Thanks to Xenith integration, Propman allows you to upload invoices in bulk to streamline the invoicing process.
Xenith research

found that inefficiencies in property management processes account for 44% of time wasted during the workday, with manual data entry a key source of frustration for employees.
Use the power of Propman to allocate more time to other areas of your property management responsibilities and keep employee engagement and satisfaction levels high.
3. Output BACS Files to Bank Accounts
Releasing payments to suppliers is made easier with the opportunity to output BACS files to your online banking system.
Your spreadsheet of approved payments can be uploaded directly to online banking, triggering payments to be made.
By doing so, you'll be saving time by having the ability to release several different approved payments at once.
4. Communicate With Suppliers via the CRM
Propman's built-in CRM allows you to store all communication in one central location, improving how you interact with your suppliers.
This integrated centre of information leads to better visibility for you and your team and allows for more accurate and open reporting. More accurate reporting means you can easily understand which areas of your business are performing best and which areas you should target for improvement.
See How Propman Can Help Your Business Grow
Propman can help to streamline your business in many ways — not just accounts payable. The software allows you to simplify and automate your service charge budgeting, streamline your arrears chasing, manage your maintenance works and more.
Want to see how Propman can elevate your company? Our demo calls are tailored to suit the needs of your business to ensure you get the most from the session.
The demo will give you a thorough understanding of Propman, its benefits, and how our partnership would look if you partnered with Grosvenor Systems.
If you're ready to see the power of Propman in action, request a demo by clicking below.