Take Block Management to the Next Level with Automation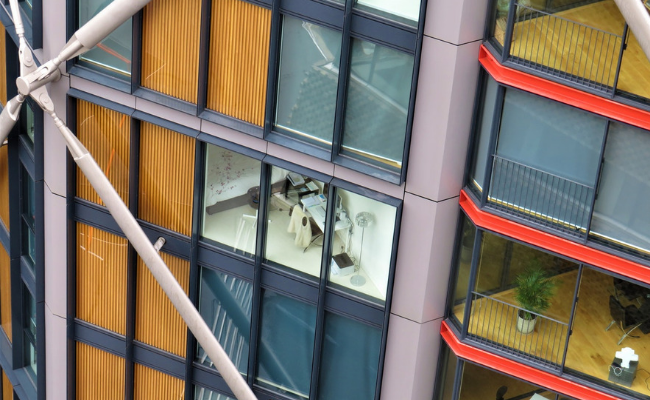 The role of block management is more complex than ever. With legislation to comply with, increasing levels of competition and the complexities that come with growing/scaling your business – block management companies face huge commercial challenges, and that's without mentioning the high level of service that flat owners expect to receive.
This is why more block managers are turning to technology to increase operational efficiency, streamline processes and manage their portfolio at a consistently high standard.
In the same way that laying solid foundations are critical to the structure of a building, having the right property management software can also make or break a block management company. It's this system that the processes and procedures are built on top of, so it's imperative that you find the right setup for your business.
One of the hot topics in business at the minute is automation. It's a word that seems to be doing the rounds in just about any sector that technology is influencing. From marketing to finance, insurance to engineering – automation is transforming business processes, creating efficiencies and fuelling huge amounts of growth. Block management is no exception.
So in practical, day to day terms, how can property managing software automation help with managing blocks of flats?
Bulk leaseholder communications
Communication with leaseholders is a fundamental part of providing an excellent service, and it's an incredibly important part of being able to compete in the market. But, as your business grows and the number of units you manage increases, this is an area that comes under an increasing amount of pressure.
The amount of service charge demands, arrears letters and statements being sent out by post can add up financially – and that's without taking into consideration the time it takes if you manually post and send.
For the block management companies that have embraced automation, correspondence will be sent out automatically and more often than not it's done digitally too. That means leaseholders can receive communications via email or they can log into their own online portal. It's quicker, cheaper and importantly there's a digital record of communication stored.
Section 20 Notices
One of the most important tasks in regards to compliance is serving Section 20 Notices. Automation can help block managers by routinely notifying you when a Section 20 notice applies, as well as automating maintenance works processes, ensuring you receive notifications for your approved suppliers and manage the maintenance project effectively.
These are small improvements that save time but when you multiply it by the number of leaseholders, it can transform your compliance procedures and free up a significant amount of time to focus on other areas of the business.
Service Charge Reconciliation
The end of year reconciliation can be a huge headache for block managers. Manually producing detailed estate and block expenditure reports, as well as actuals and profit/balance sheets is a complex task. This can be made even more challenging if you're relying on spreadsheets or standard accounting software.
This is an area where automation works best. Balancing charges/credits can be automatically calculated per schedule for each lessee and end of year reports can be automatically emailed – minimising administrative time, postage costs and the risk of human error.
Automatic Supplier Payments
Paying suppliers may not be the favourite task for a block management business but it is an important one and one that can often take up a lot of time.
Automation can transform procedures and notify you of what can and can't be paid. For some property management systems, it can even make payments automatically, saving you the time of making a payment manually.
In summary
These are just four automation areas where technology can help block management become more efficient and scalable. By streamlining timely processes and reducing the number of manual processes, businesses are working smarter. Most importantly, they are creating time to focus on growing the business.