2023 BtR Trends
As more and more property management firms are looking to diversify their portfolios, BtR has been the buzz word for the past few years. So, what does 2023 look like for this market?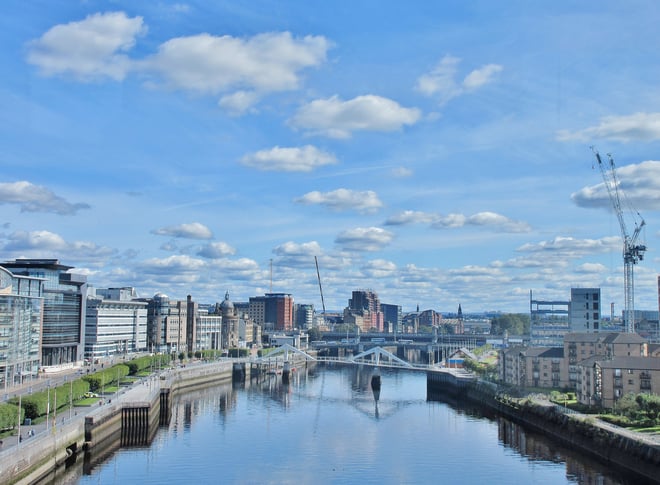 Who?
In 2021, Savills reported that children were rare across all urban Build to Rent locations which was suggesting the sector is not attracting families. "Perhaps attributable to the type of product and location of schemes."
However, in 2022, there was a move within the BtR market to open up to this new set of customers.
Growth has been particularly strong for Suburban or Single Family BtR. The total planning pipeline for this segment of the market has grown to reach 18,000 homes, an increase of 38% over the past 12 months.

Throughout 2021, many investors announced aspirations to accumulate large portfolios of Single Family housing recognising the huge potential of the sector. This includes domestic financial institutions such as Lloyds Bank, Aviva and L&G as well as international heavyweights such as Goldman Sachs (US) and Blackstone (US).
JLL have also echoed this change in the industry, stating that "Multifamily and single-family housing both have a key role to play in the growth of the sector as population growth over the next decade will be predominantly urban."
Where?
The Zoopla rental index – Powered by Hometrack has shown that rental growth has been strong in Edinburgh and Glasgow since 2012. In Glasgow specifically, a number of landmark schemes are in progress. GRAHAM and PLATFORM_ aim to complete their scheme in October 2023, and just this month Glasgow City Council has granted outline planning permission for a £205m build-to-rent development on the city's waterfront. This will be Moda Living's second BTR development in Glasgow, with Holland Park set to complete in summer 2023.
Since March 2020, Edinburgh and Glasgow have seen rental growth of 4.6% and 15.5%, respectively, compared to average annualised growth of 4.6% and 3.3% from 2012 to 2019.
Under a government which is giving ever increasing power to renter, it will be interesting to see how the BtR market in Scotland develops.
How?
"BTR projects are typically associated with high-end living – luxury services provided on-tap, multiple benefits, and a hefty price-tag. This is certainly true of a portion of the market, but increasingly, BTR is coming to be appreciated for its diversity. A new report from the British Property Federation (BPF), Dataloft, BusinessLDN, and the UK Apartment Association (UKAA) – titled Who Lives in Build-to-Rent? – has found that couples, sharers and families living in BtR homes spend a smaller proportion of income on rent compared to the general PRS. While still a small contributor, BTR is growing, and it may have a role to play in the diversification of housing supply, thus helping to tackle some of the issues the Budget arguably did not go far enough in addressing.

In the rental market, demand is currently outstripping supply. Data from property analytics company TwentyCi shows that in September 2022, there were half as many new listings as there were three years ago – with prices 26% higher. If BTR is cheaper, or equal in price to the PRS on average, then its continued expansion may help to alleviate pressure on housing stock."
Stuart Wilson, Zooming in on the UK budget and the Private Rented Sector | Property Reporter
"As institutional real estate companies seek to capitalise on this growth, with more and more launching dedicated Build to Rent arms, it is essential that these opportunities are not approached with an 'up and done' mentality. To ensure that the sector grows sustainably, investors must realise that a successful Build to Rent model requires significant time investment, with long-term maintenance and improvement according to changing customer demand and need."
Stuart Wilson, Grosvenor Systems - Prioritise tenants, not profit: the long-term approach to Build to Rent (btrnews.co.uk)
Take a Closer Look at These Key Property Management Trends
Looking for a deeper dive into the latest property management trends, challenges and predictions? Our State of Property Management Report 2023 is the best place to start.
The annual report — written by property management experts — will arm you with the statistics, insights and contextual evidence you need to excel in property management in 2023.
Sign up for your free copy by clicking below. Best of all, you can save, share and open it on any device you wish after you've downloaded it.