Growing Your Property Portfolio Without Hiring More Staff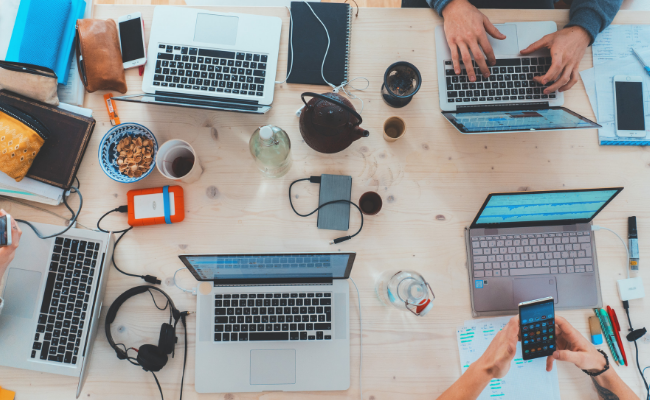 Often the excitement of growing your property portfolio and business is paired with the reality of a much larger workload for your team. Instead of jumping straight into hiring more staff, the most successful property investors think about streamlining their current processes. So, here are our top 5 things to consider before hiring more staff.
Unify your accounting and property management
If you and your team are still using basic data systems (for example, Microsoft Excel) for the day to day property management and a separate accounting software package, there is a huge opportunity for you to streamline your systems. An integrated property management and accounting software system will provide your team with the most accurate on-demand data. Say goodbye to spreadsheets and data matching.
Your accountants will be able to run reports at the click of a few buttons. Find out about the commercial benefits of using a dedicated property management system directly from three owners who have all made the switch.
Restyle your current team
If you have typically grown your team on an ad-hoc basis, it's well worthwhile taking a step back and assessing all current roles as a collective. Find out from your team if there are any tasks that are either being duplicated or have crossovers with other members. Tasks might be able to be grouped more efficiently.
Formalise your process - then automate!
Without a defined and documented workflow, adding in more properties to manage means slower response times for your customers. With a dedicated property management system, you can remove human error and automate key tasks in custom workflows.
Check you have the right reports set up
Harnessing the data you already have is crucial to long term business success. Therefore, the reports that you are running need to provide you with the right insights to grow your portfolio. If you're spending more time creating end of month reports than analysing them, you might have something to worry about.
With Propman, you can choose from hundreds of pre-made property management report templates, or create your own to answers those niggling questions about your portfolio.
Don't think for now - think for the future
Not all growth is consistent and there will come a time where a company needs to quickly scale up. To avoid any unforeseen financial or time costs, ensure that you're prepared for the future with a purpose built system.
Build the foundation for growing your property portfolio with Propman.
When planning your business strategy your number one question has to be is your business ready for the future? Speak to the team today and find out how to harness the power of Propman.