What does property management look like in 2022? From sustainability to stabilisation, there's plenty on the horizon for property next year.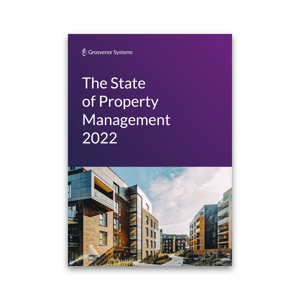 Download our annual report The State of Property Management to get ahead of the game. Property manager or director, this resource will help you to anticipate market change and prepare for management obstacles with the latest technology that the property industry can offer.
What's included?
An outline of tenant behaviour in 2022 and insight into how consumer demand is crafting a new, more suburban-led landscape. Explore a breakdown of renter mobility and identify hotspot areas for renting across the UK.
Analysis of the five greatest leading factors affecting the property market in 2022. Namely, looking at how Brexit and coronavirus will continue to shape sales and rental agreements in the near future.
Expert commentary on how proptech and other technologies are propelling the property industry, from enriching back-end operations to optimising the sale and lease of properties.