What's Missing in Your Property Management Software Setup?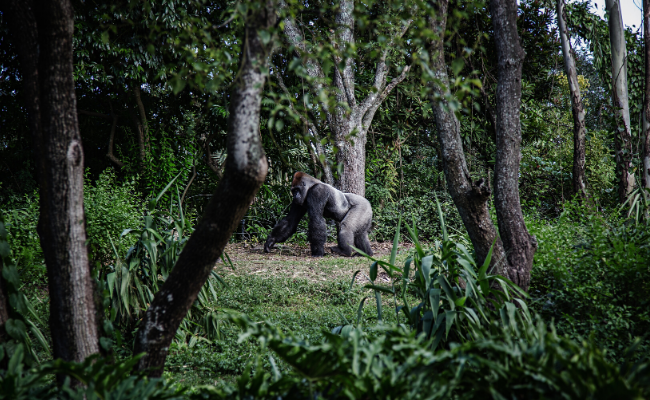 If there was a gorilla dancing in your eyeline, you would expect to notice. Well, according to the famous 'Invisible Gorilla' experiment at Harvard University when we are faced with demanding mental tasks, obvious signs (i.e. a gorilla) can go amiss. So, today we are discussing what gorillas you might be missing with your current property management software setup.
My property software needs have changed
Cast your mind back to when you first decided to implement a property management software solution into your business. The reasoning behind this was probably to make your lives easier. As your business changes it is important to monitor whether the features of your current system continue to work for your team.
It is easy to keep a close eye on features your software provider is updating, but it's often what they are not updating that is more poignant. You might become aware you are leaving the platform more and more often to complete your work. This might well mean that you and your software partner are aligning towards different end goals.
The "cookie cutter" approach
Every property management team will work with a range of systems across their portfolio. These might be selected or even built specifically to fit their needs. Custom RESTful services are therefore imperative to harnessing data, providing a useful service and staying ahead in a competitive market. What you might experience is your software provider generalising user needs and opting for a "cookie cutter" approach to software integrations. I.e. you use either these platforms or you don't use any. Whilst this might work for smaller portfolios, large companies with an array of platforms may be restricted by strict integration policies.
An entirely customisable suit deck is the ultimate goal. We would recommend checking that your current/prospective supplier is receptive integrations with other applications, otherwise it might come back to bite you further down the line.
Who's my account manager again?
Poor account management is often one of the first gorillas to appear. An account manager is more than contact, they should be your strategic partner and work with your team towards business growth. Therefore, a spell of quick turnovers in account management teams can leave you in an unproductive position.
This is a client's gateway into their network so building a mutually beneficial relationship is important for both parties. Poor account management is a sign of wider internal issues and should be taken seriously.
Property management software is at the heart of businesses, so the right software partnership is fundamental to long term success. If you think you might have missed a gorilla (or a few) then it is time to explore the alternatives.
Have a read through our buyers guide to choosing the right property management software for your team.